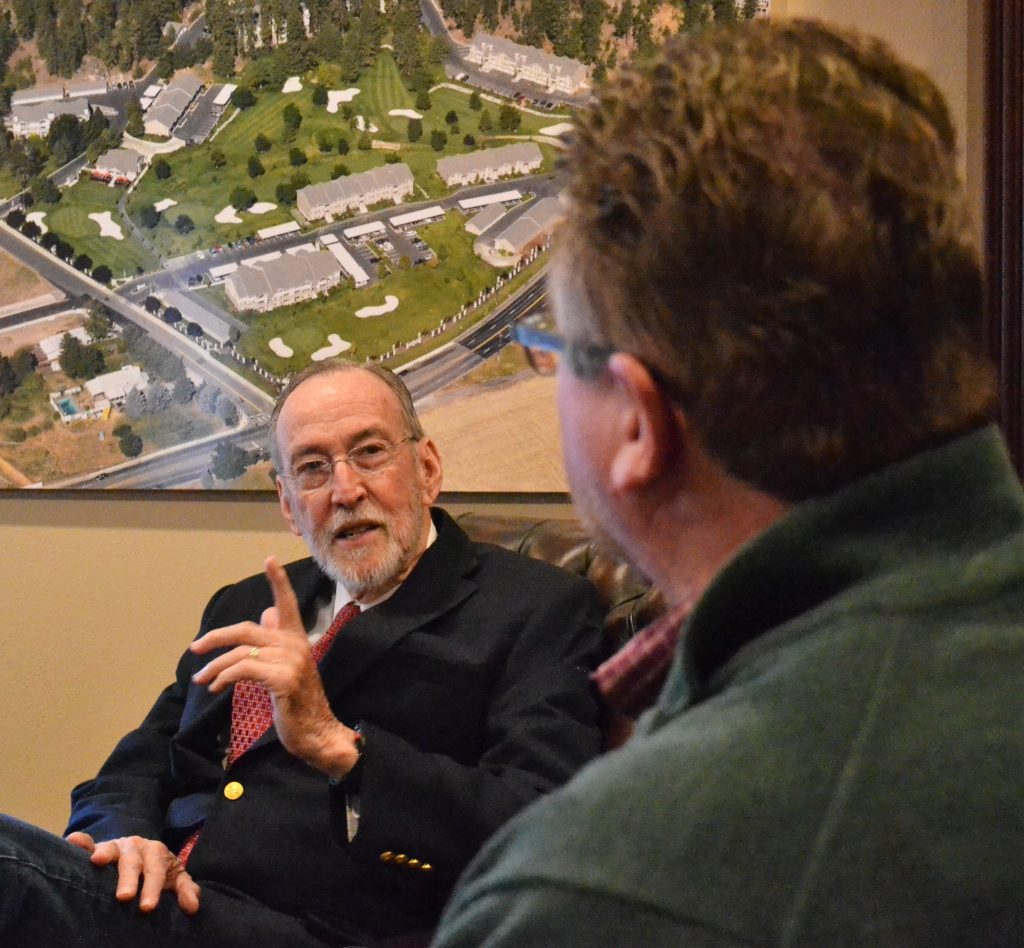 Counseling is nothing more than helping a needy traveler to first know and then, more importantly, to remember several things:
That Jesus is the "Wonderful Counselor" (Isaiah 9:6) whose office hours are 24/7/365.

That God's righteous demands were all satisfied at the cross, and He now makes none on you. He is not displeased, disappointed, or discouraged with you. He simply loves you, and thinks you are adorable, even in the midst of your sin, because you are His precious child.

That He is actively ordering your steps every day, steps that inevitably lead to either obvious blessings or less obvious severe blessings, but blessings nonetheless, for which we can give thanks. "

Giving thanks

at all times

for

all things

in the name of our Lord Jesus Christ, even to God the Father"

(Ephesians 5:20).

That you need to hear #2 and #3 again and again each day.
Counseling appointments to discuss how these four points apply in the particular pressure situation you find yourself are weekly by phone, by arranged appointment. I have specialized in family counseling over the years, but I am certified as a business coach as well. The Wonderful Counselor has the answers for all adversity, in all areas of life. A human counselor simply facilitates a personal meeting with Him. Call 509-675-5823 to arrange an appointment.
Testimonials
"I am a Pastor in Massachusetts, and I have known Robert for 12 years. He is a personal friend, Pastor and counselor to me. Our church started around a Bible study using Robert's book, The Family, God's Weapon for Victory. I have referenced Robert's book on the family numerous times for sermon content and illustrations and have sought Robert help concerning family situations I have encountered as a Pastor. Robert's insights and ability to articulate solid family theology has helped me and our congregation many times. We have given out many of his books to church members as well as to many of our friends. Robert has visited our church to preach and teach on family, church and the Christian life." 

Pastor Mark T., North Dighton, Massachusetts
"I have been talking to Robert regularly since the summer of 2013. It was at that time that my wife of 21 years decided that she wanted a divorce.  I was devastated and confused. During these conversations, Robert encouraged me to keep trusting in the Lord, while at the same time opening my eyes to my pride and legalistic, flesh centered mindset that hurt my wife and marriage. God has used Robert's transparency and honesty about his own story, and his gentle consistency in pointing me towards the grace of God regardless of circumstances, to encourage me during the most difficult period of my life. His unwavering confidence in God's Word and its design for the grace-oriented family have been invaluable in my moment by moment walk over the last 3 years.  His many years of experience providing Biblical counsel to couples and individuals has given him encouraging insight into human nature and God's timing for His purpose and plans." 

Mike H., Mahtowa, Minnesota
"I met Robert during the most tumultuous time of my life. I was an extremely fearful man, in the midst of losing my family and confused and angry with God. Here was a man who had written many books, was pastoring a church, and working on an online ministry, who took time and interest in me for the sake of the gospel. We started a number of years ago by meeting in coffee shops. I soon discovered that there was nothing I could say that would shock this guy. Fast-forward about a decade now and we are still meeting, albeit for yellow curry instead of coffee. Robert helped me to understand that the gospel is not just for the unsaved but for me as well, even though I had already been following Christ for most of my life. My discussions with Robert often entail dealing with the stubbornly persistent notion that we can somehow, on some level, add to our salvation by keeping the law. Robert has helped me and continues to help me to realize the freedom that has always been afforded me as a believer. Robert has been the single most important influence in my life outside of Jesus Himself. I am "right on time" and "free indeed". Now, I am able to share this freedom with my patients, friends, colleagues, and, most importantly, my wife and children. The freedom that comes from knowing the "Wonderful" and "Scandalous" Gospel of the Grace of God." 

Rick T., Post Falls, Idaho