To many Christians, the concept of "discussing theology" creates an image of aged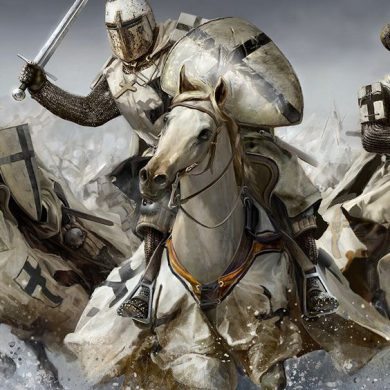 , crotchety academics arguing over arcane, irrelevant points of biblical doctrine that have no practical value whatsoever. The very word causes eyes to glaze over, brains to click off, and watches to be checked.
This is a pity, because theology is nothing more than asking and then seeking answers from the Bible to the most important question we can ever ask: "What is God like?"
Therefore, we are all theologians, because we all have asked that question, and we all, already, consciously or unconsciously, have an answer in our minds, even if it is, "There is no God." Rectifying our theology (understanding what God is like more clearly) or, as Paul says, "having our minds renewed," is what God is constantly about in our lives until we die, and we never know the answer fully.
Last week we discussed theology. We asked the question, "What was God like when He came to earth as a man, and what are the implications of the answer?" Was He really, "in all points tempted as we are, yet without sin" (Hebrews 4:15)? How can He actually be tempted to sin when He was God and had no sin nature?
We saw that mankind's root sin, planted in our hearts in the Garden and now the basis of all those sins with which we are intimately acquainted, is to want to "be like God, knowing (deciding for ourselves what is) good and evil." I want to be good like God—never evil; right like God—never wrong; powerful like God—never weak; all-knowing like God—never unaware; the teacher like God—never the learner. We unconsciously want to have these qualities so we will not need God Himself. Those desires, some more than others, depending on our gifts, abilities and personality, are hidden in our hearts.
Jesus the Christ, on the other hand, was already God when He came to earth as a man, but He came in disguise. Listen to the definitive verses in the Bible, from The Living Bible which gives a better sense of the Greek meaning of the words than the King James, that describe the Incarnation, with my comments added for clarity:
". . . though He was God (and continued to be, in His essence, God), did not demand and cling to His rights as God (did not continue to act like God), but laid aside His mighty power and glory (His divine attributes), taking the disguise of a slave and becoming like men. And He humbled himself even further, going so far as actually to die a criminal's death on a cross" (Philippians 2:6-8, TLB).
It is as if a newly-crowned king, concerned with the state of the needy, struggling populace of his kingdom, disguised himself as a member of the "hard-working middle class" and went to live anonymously in the midst of them as one of them. He lived just as they did, with the same, meager resources, laying aside all his royal prerogatives and assets, along with his kingly power. He modeled for them, by living in their very situation with their same limitations, how they could live joyfully, successfully and peacefully. When the going got tough, He was tempted to say, "Kings X, I am really God," and use His divine power, but He resisted that temptation to act as God at every turn until His mission as man was accomplished.
This is Jesus' story. He did not want to come as a king, but as a man, showing us exactly how man was created to live, not how God could live—we already knew that. As one friend said as we discussed this idea: "Jesus is not a good model to try to follow because He was God, and we aren't."
Bingo! But what if He did not ever live as God, but as the Son of Man, like our disguised king in our illustration, filled with the Holy Spirit at His baptism, both showing us and telling us exactly how we were created to live? No, He was not a good model but the perfect one. Then He died for us to make it possible for us to live that same way! Again and again Jesus Himself tells us how that way is, if we have eyes to see.
Listen to these verses from John's gospel that, perceptively read, give us the way God has designed all men to live. I will add comments that emphasize Jesus living His life from His humanity as our pattern man, living as it is possible for us all to live.
"My food is to do the will of Him who sent Me (as the Son of Man, not the Son of God), and to finish His work" (that He gave me to do as man, at the cross – 4:34)."
"Most assuredly, I say to you, the Son can do nothing of Himself, but what He sees the Father do; for whatever He does, the Son also does in like manner" (as a man, doing nothing Himself, but trusting God the Holy Spirit within to do the work – 5:19).
"I can of Myself (as God) do nothing" (because I came as man, not as God – 5:30).
"When you lift up the Son of Man (when I am crucified), then you will know that I am He, and that I do nothing of Myself; but as My Father taught Me (as a man, by His Holy Spirit) I speak these things.  And He who sent Me (God the Father) is with Me (God the Holy Spirit) . . .  for I always do those things that please Him" (because I always trust Him, God the Spirit, to work, not I, God the Son  – 8:28, 29).
These and many other verses in the Bible, as we read them through the eyes of faith, either tell us directly or imply that Jesus lived on the earth, fully as a man, completely dependent on His Father, through the Holy Spirit within Him. In doing so, He showed us how to live exactly the same way.
Jesus spoke his Father's words, thought His Father's thoughts, did His Father's deeds and taught His Father's doctrine. Jesus lived as man as God intended man to live—by trusting His Daddy for everything, having no independent thoughts, words, or deeds—making Jesus the least original man who ever lived!
The implications are earthshaking. "Most assuredly, I say to you, he who believes in Me (the way I have shown you to live), the works that I do he will do also (qualitatively, the very same works, again performed by men, this time hindered by their sin natures, but filled with the same Holy Spirit); and greater works than these he will do (quantitatively, because he will be corporate man, filling the whole earth, while I can only be in one place), because I go to My Father (sending  back the Holy Spirit to fill them all! – John 14:12).
Experiences of that are all around us if we have eyes to see. Next week I want to share an example that I saw yesterday at Bowdish Middle School in Spokane Valley as I observed the Lord, on site, at work, through a completely unaware librarian who, as man (woman), demonstrated, just as did Jesus, what God is like in human flesh.