Today we look at three examples in the Bible of pius, zealous, followers of God,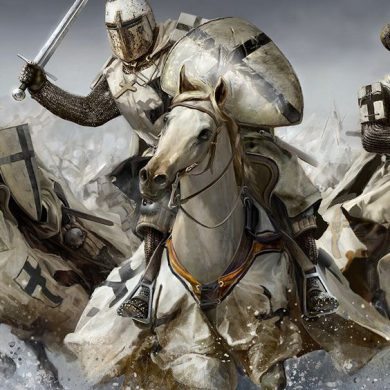 the "Christians" of their day, who are subsequently "born again" and embark on a new life with a brand new experience of God, just as we have been discussing. In the process they discover what it really means to follow Him.
1.) Isaiah: "In the year that King Uzziah died, I saw the Lord sitting on a throne, high and lifted up, and the train of His robe filled the temple. Above it stood seraphim; each one had six wings: with two he covered his face, with two he covered his feet, and with two he flew.
And one cried to another and said: "Holy, holy, holy is the LORD of hosts; The whole earth is full of His glory!" And the posts of the door were shaken by the voice of him who cried out, and the house was filled with smoke.
So I said: "Woe is me, for I am undone! Because I am a man of unclean lips, and I dwell in the midst of a people of unclean lips; For my eyes have seen the King, The LORD of hosts.'
Then one of the seraphim flew to me, having in his hand a live coal which he had taken with the tongs from the altar. And he touched my mouth with it, and said: 'Behold, this has touched your lips; Your iniquity is taken away, and your sin purged.'
Also I heard the voice of the Lord, saying: 'Whom shall I send, and who will go for Us?' Then I said, 'Here am I! Send me.'" (Isaiah 6:1-8)
Isaiah prophesied during the reign of Uzziah (1:1), but it was in the year "that King Uzziah died" that Isaiah had this vision. So, he was already serving the Lord as a prophet, already a "Christian," busy "serving the Lord," but as we can see from these verses there was a new encounter with God he as yet had not experienced. Notice the result was a new awareness of his own sin and a new recognition of his forgiveness. Although he was already a prophet of God, the result of his new experience with the Lord was a new eagerness to be about the Lord's work in a new way.
2.) Job: "Then Job answered the LORD: "I know, LORD, that you are all-powerful; that you can do everything you want. You ask how I dare question your wisdom when I am so very ignorant. I talked about things I did not understand, about marvels too great for me to know.
You told me to listen while you spoke and to try to answer your questions. In the past I knew only what others had told me, but now I have seen you with my own eyes.  So I am ashamed of all I have said and repent in dust and ashes" (Job 42:1-6, GNB).
Job, like Isaiah, was a very religious man, thinking that he knew all about God, based on the theology he had learned from others. Through some very difficult personal circumstances, God encountered Job in a life-changing personal experience. As a result, Job saw that all his imagined righteous deeds were completely illusory. The lights came on, and for the first time he saw his own sin as a crushing reality, and was "born again." The result, again very similar to Isaiah's, was brokenness and repentance. Abhorrence at his own sin and repenting with no hint of self-justification were the fingerprints of God's grace in Job's life. The result was a new relationship with Him, now based on His grace and forgiveness and not Job's righteous performance.
The Apostle Paul famously had the same experience as Isaiah and Job:
---
Paul: "For I know that in me (that is, in my flesh) nothing good dwells; for to will is present with me, but how to perform what is good I do not find. For the good that I will to do, I do not do; but the evil I will not to do, that I practice. Now if I do what I will not to do, it is no longer I who do it, but sin that dwells in me.
I find then a law, that evil is present with me, the one who wills to do good. For I delight in the law of God according to the inward man. But I see another law in my members, warring against the law of my mind, and bringing me into captivity to the law of sin which is in my members.
O wretched man that I am! Who will deliver me from this body of death?
I thank God—through Jesus Christ our Lord!" (Romans 7:15-25).
I believe this is Paul's recollection, as he writes this letter to the church in Rome, of His conversion experience some 20 years earlier. He had been on the road from Jerusalem to Damascus with a letter from the Sanhedrin giving him authority to locate and root out any Christian converts in the synagogues there. He was given permission to have them bound and then to deliver them to Jerusalem for trial and punishment, ostensibly for blasphemy.  
As he approached Damascus, a great light from heaven shone around Paul and he fell to the ground blinded as Jesus spoke to him audibly, telling him to go into Damascus and await instructions. He was led by the hand to the home of Judas on Straight Street, where he waited for three days without his sight.
I believe it was during that time that this Pharisee, who was, in his own estimation "concerning the righteousness which is in the law, blameless" (Philippians 3:6), saw himself clearly for the very first time. In spite of his physical blindness his spiritual eyes were opened enough to now clearly see his own sin. The law that he thought he kept so well was at work, now acting as a mirror instead of a punch list. It was showing him his inability to ever keep that law in his heart and the extent of the wickedness that was firmly entrenched there.
When Ananias finally came and laid hands on him, both his physical and his spiritual eyes were fully opened, now not only to see his sin, but also to see the forgiveness in Jesus that was the divine solution for it: "I thank God (He has already forgiven me!)—through Jesus Christ our Lord!" Paul was baptized, spent several days with the Christians in Damascus, and then "immediately he preached the Christ in the synagogues, that He is the Son of God" (Acts 9:20).
Paul had an experience with God, a new recognition of personal wickedness and inability to live righteously, and finally a confidence (faith) that God had completely forgiven that wickedness at the cross. He immediately became an ambassador, as we discussed last week. He could do nothing else.
So, as we see that 1.) a new birth and 2.) a new spiritual understanding of the reality of my own sin and God's limitless forgiveness, constitute entering the gate to the path of faith. Next week we will look at the only way of walking down that path—3.) a new, daily, cross experience.