"Be diligent to present yourself approved to God, a worker who does not need to be ashamed, rightly dividing the word of truth" (2 Timothy 2:15).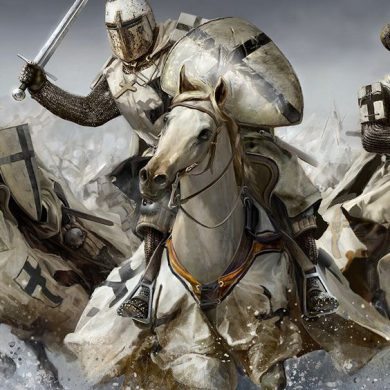 In previous blog postings, we have discussed at some length Paul's idea of carefully distinguishing between the two edges of the sword of the Word of God—God's holy righteous, perfect law and His limitless, unconditional grace—our two fraternal, distinctly different twins. In the verse above, Paul tells Timothy that as he is diligent to comprehend that distinction, the result will be that he will know and be assured before God ("present yourself to God") that he is a righteous, confident, unashamed sinner, saved by grace!
Last week we took Paul's distinction principle even further by suggesting that there is a further subdivision in the way God uses His law in our lives—an external use and an internal use. 
The following three, consecutive verses in Galatians 3:23-25 clearly delineate these two uses of the law, and the ultimate result of its work in us:
"But before faith came, we were kept under guard by the law, kept for the faith which would afterward be revealed. Therefore the law was our tutor to bring us to Christ, that we might be justified by faith. But after faith has come, we are no longer under a tutor. "
Use #1 – It's external use, as a fence to guard our conduct to keep us from killing ourselves before we come to faith in Jesus, i.e., in the civil government and in the family to train children, enforced by sanctions, as spelled out in the Bible. This has nothing to do with being a Christian. It is necessary to maintain order. That was last week. 
Use #2 – It's internal use, as a tutor or "child-conductor" (paidagogos). This word refers to the slave in the Roman household who was responsible to insure that a child in the family was delivered safely to the teacher who was educating him. The child-conductor was like a bodyguard who made sure that the child did not play hooky and skip his lesson and also that nothing happened to him on his way to that lesson. Paul says that this role as tutor corresponds to the internal work of the law in our lives "to bring us to Christ." 
How exactly does this occur; how is the law our tutor, to "bring us to Christ?" Is it to show us God's standard for us to keep as we live our lives? Many believe that it is.
For example, some time ago I was discussing these ideas with a pastor who believed that was exactly how the law functions. He said, "I am saved by grace alone, but after I am saved, I have to keep striving to get as close as I can to fully obeying God's law as I live in this world."  Is that right? Is that the internal purpose of the law—to show us the path to follow so we can get as close to perfection as we can? Is that how the "tutor brings us to Christ"—by our good performance in keeping God's law? Is the way I came to Jesus Christ initially different from the way I now live as a Christian every day?
---
Paul clearly answers that question in Colossians 2:6: "As you therefore have received Christ Jesus the Lord, so walk in Him." The way I started with Him (by faith alone), is the way I now walk with Him (by faith alone). No recipes to follow, no lists of rules to keep, no boxes to check, no levers to pull—I just put my hand in Daddy's like a little child and say, "I know you've got me, I trust you for everything!" That is how I received Christ, so that must be how I walk in HIm.
This is where an understanding of the second use of the law is so crucial. James gives us an insight into how it operates. "For if anyone is a hearer of the word and not a doer, he is like a man observing his natural face in a mirror; for he observes himself, goes away, and immediately forgets what kind of man he was" (James 1:23, 24). 
When we see that the law of God tells us to, "Love your enemies, bless those who curse you, do good to those who hate you, and pray for those who spitefully use you and persecute you" (Matthew 5:44), it flies over our heads unnoticed. If we notice that verse at all, we subconsciously think, "Who can do that, really, down in their hearts?" and it sinks without a trace.
So, the mirror of the law of God, like this verse, exposes us all as wicked sinners who are incapable of keeping that law. Does that excuse us, just because none of us can keep it? Of course not. We all stand condemned, and it is the mirror of the law that has graciously exposed us as sinners.
David could honor, revere  and love that law throughout Psalm 119, the longest chapter in the Bible, because it was that law that had brought him to say in Psalm 51:2, 3: "Wash me thoroughly from my iniquity, and cleanse me from my sin. For I acknowledge my transgressions, and my sin is always before me."
Here David relates to us clearly, from his own life, the internal purpose of the law: to expose our sin and bring us to repentance, not a washcloth to clean us up! David says that God does that. Most of us want to sweep our sin under the rug, to forget it, because we are embarrassed and ashamed, but not David. He wants to discover all his hidden, unrecognized sin: "Search me, O God, and know my heart; Try me, and know my anxieties; and see if there is any wicked way in me, and lead me in the way everlasting" (Psalm 139:23, 24).
 This prayer is not to ask God to discover David's sin, because the first 22 verses in this psalm have been David's confidence that God already knows him fully and loves him unconditionally. This is an appeal for God to show David, so he can repent! 
David's life is a picture of walking by faith: initially, blindness to sin (adultery with Bathsheba and essentially the murder of her husband), then, personal revelation of that sin (Nathan the prophet confronting David), followed by heart-broken repentance (Psalm 51), and finally, confident faith that God has forgiven that sin, fully and completely. This is not a one-time conversion experience, but, as our minds are progressively renewed, a regular, daily one, as the Holy Spirit within conforms us to the image of Christ!