The majority of today's church has limited its worship to silence and singing. Some ma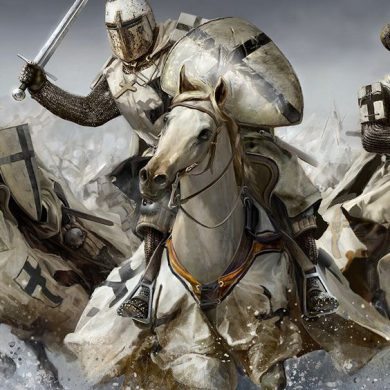 y even experience verbal praise. Shouting, probably not so much. That seems so "undignified," but, as we saw last week, these are all spelled out clearly as biblical ways our Heavenly Father wants us to approach Him. 
However, these are but the beginning of the full range of ways God has told us He would like us to worship Him. Other than these verbal means, the Bible clearly teaches physical worship as well, such as lifting of hands, clapping, dancing, bowing and kneeling.
Years ago, I thought that the lifting of hands in worship was a religious exercise performed by people who were trying to be more spiritual than I was.  I did not lift my hands. That may be the motivation of some, and that is too bad. No credit is accrued to anyone's account in heaven because they lift their hands in worship. But the Bible makes it clear that to lift one's hands in prayer or praise is a very real part of God's designed way to worship Him.
"Thus will I bless You while I live; I will lift my hands in Your name" (Psalm 63:4).
Lifting our hands in His name is a blessing to Him, and, remember, worship is for the purpose of bringing Him pleasure. In these next two verses lifting hands is associated with being in the Lord's presence in prayer.
"Hear the voice of my supplications when I cry to You, when I lift up my hands toward Your holy sanctuary" (Psalm 28:2).
"Therefore I desire that the men pray everywhere, lifting up holy hands, without wrath or doubting" (1 Timothy 2:8).
The first time I lifted my hands in worship it was as though there were 50-pound weights on each hand. I was sure that everyone in the congregation was watching me. My focus was completely on myself: "How do I look? Do I look foolish? Is anyone else doing this?" However, I so wanted to join into worship fully as were those around me, so I did so, and eventually, lifting my hands became very natural and unconscious. I still naturally do so, even in churches where I am the only one who is.
In the Psalms, clapping the hands is seen to be a way of adding emphasis to the worship and exaltation of Jehovah God. The creation figuratively claps its hands in worship of its Creator (Psalm 98:8, Isaiah 55:12); and we as mankind, the jewel of creation, are exhorted to do likewise (Psalm 47:1). Worshipping the Lord together, while we are singing and shouting unto Him, presents us with an excellent opportunity to "clap your hands, all you peoples."
Dancing is another form of physical expression that we are urged to use as we worship the Lord. To actually consider dancing as a means of congregational worship is the last thing in the minds of most Christians, but the Bible is unmistakable in its admonition to do so. 
"Let Israel rejoice in their Maker; Let the children of Zion be joyful in their King. Let them praise His name with the dance" (Psalm 149:2, 3).
"Praise Him with the timbrel and dance; Praise Him with stringed instruments and flutes" (Psalm 150:4)!
An example of such worship is King David in 2 Samuel 6 as He brings the Ark of the Covenant, signifying the presence of God, back to Jerusalem after being captured years earlier by the Philistines. As the Ark was being transported to Jerusalem, David directly preceded it, dancing "before the Lord with all his might" (vs. 14).  
This was a time of great rejoicing and worship as the Ark was returned to Jerusalem after a twenty-year absence. David was expressing that joyful worship with dancing. He later told Michal, his wife, who was disgusted with his undignified behavior, that his worship of God was not a place for dignity or for "looking good," but for humbling himself. He told her that his humility before the Lord would not cost him the honor of his people.
This is a wonderful lesson for us. The worship of God is not a place for preserving our dignity, but a place for losing ourselves in bringing to our Heavenly Father the worship He desires and so rightfully deserves.  One of the ways in which we are instructed to do that is with the dance. 
The word in the Hebrew means "to twist or whirl." In other words, to "Praise Him with the timbrel and the dance" is to move about with twisting or whirling movements rhythmically to the beat of worship music.  
Wow! This sounds awfully worldly! But do we not know that Satan is the great deceiver? Since he is not original, his best deceptions are those that are close imitations of something that is originally God's. So it is with dancing. Dancing is God's idea, and Satan has stolen from us the joy of the dance by co-opting it for his purposes. 
A friend of mine who was converted from the drug culture told me that he would frequently attend rock concerts as a non-Christian, stoned on marijuana. As he danced to the music with his hands lifted in the air, he knew intuitively that he was worshipping. Now he understands that he was being unknowingly drawn into worshipping that fallen angel Satan, who desired to "be like the Most High" as an object of worship.
As the church is tearing down the gates of Hell, one of the spoils of victory is the recovery of the dance as a means to worship God. 
One final physical expression of worship is bowing or kneeling. 
"Oh come, let us worship and bow down; Let us kneel before the Lord our Maker" (Psalm 95:6).
Nothing is more appropriate than to kneel before the King, because Jesus has been exalted to God's right hand, and "every knee should bow, of those in heaven, and of those on earth, and of those under the earth, and that every tongue should confess that Jesus Christ is Lord to the glory of the Father" (Philippians 2:10, 11). God has given us bodies in order to express the attitude of our hearts. Bowing in complete subjection before the rightful ruler of the universe is one of those heart attitudes that we have the privilege of conveying bodily. 
The more liturgical churches have had in the past, and many still have, kneeling benches to make this worship practice more comfortable. But comfortable or not, kneeling or bowing before the Lord is a physical means of worship we would do well to practice.
Next week we will bring these postings on worshipping God as the Bible teaches us to a close, with the question, "Are we really Biblicists?"