After writing the last few blog posts concerning what I believe to be the biblical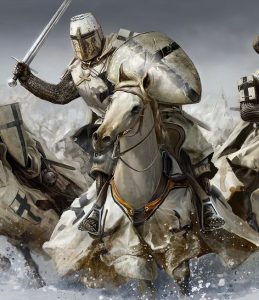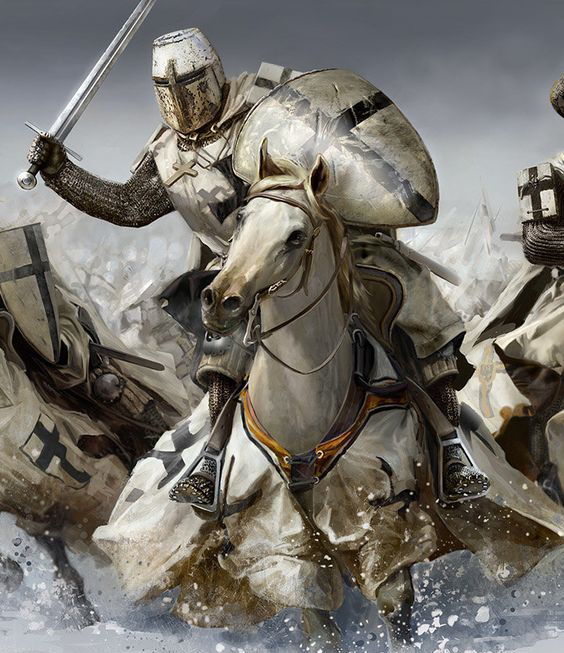 idea of our rule over the earth, I catch myself beginning to think of how, even at my advanced, "approaching-senility" age of 84, I can find something to do to try to make that happen. I ought to, need to, and should do my part to fulfill that "Great Commission," shouldn't I?
All addicts know what it means to "fall off the wagon"—abandon the rehab program they were carefully trying to follow and revert back to the alcohol or drugs to which they are enslaved. Spiritually, we are all similarly enslaved to the fruit of the Tree of the Knowledge of Good and Evil. We all want to be "good" and not "bad" (evil) people. We all want to be acceptable, worthwhile, and, of course, recognized, based on our superior performance (i.e., what we DO)..
Therefore, when we see the vision of the plan of God for man to rule the earth, we naturally think, "Finally, I see that life is more than being a good boy and witnessing. Here is a plan I can follow to literally participate in bringing in the kingdom!"
So, rather than joy, excitement and anticipation at the amazing future I have as my Heavenly Father Himself fulfills His divine plan, I immerse myself in my best ideas of how I can help make that plan happen. This little child has just succumbed again to his addiction of trying to "do good." I have just fallen off the wagon, thinking I am like God, completely forgetting 1 Thessalonians 5:24: "He who calls you is faithful, who also will do it."  He will complete His own plan in His own way, no help necessary from me, whatsoever..
Falling off the wagon expresses itself in two different ways. First, when I try to live by "the vision" and try to "do good," my pride and arrogance for being so insightful and erudite begins flashing like a neon sign, and people are, understandably and rightfully, turned off. On the other hand, Jill falls off the wagon when she is defeated, discouraged, and wants to quit, because she sees herself as having failed again. What's the use?! When either of these attitudes floods our minds, our addiction to good and evil has incapacitated us again. 
We are both living with our eyes focused on ourselves and "how am I doing?" Climbing back on the wagon is always the same for both of us: "Oh, Lord, I repent for my utterly selfish, preposterous idea of again thinking I can do what only You can. Thank You that I am already completely forgiven for thinking I can do your job. Fill this little child again with Your presence!"  
How can so many serious Christians not see this? Our refusal to live in the reality of our own addiction has made us slow learners and blinded us to our true condition. We read verses like the following one, it goes over our heads unnoticed , and we continue to "shoot up:" "Surely there is not a righteous man on earth, who does good and doesn't sin" (Ecclesiastes 7:20).
This was one of Martin Luther's "go to" verses. He taught that this does not mean that sometimes a man does good and at other times he sins, but Luther said this teaches us that even in the very act of doing a righteous deed, we all are still sinning! 
Moses teaches us in Genesis that this was true from the very beginning: "Then the LORD saw that the wickedness of man was great in the earth, and that every intent of the thoughts of his heart was only evil continually." (Genesis 6:5). Huh? Can this be true?
Paul says it is. He reminds us of our condition in Romans 3 in the New Testament, with a nine-verse direct quote of Old Testament verses, that tells us that Luther's interpretation of Ecclesiastes 7:20 and Moses' passage in Genesis are unequivocally true. Here are the first three verses of that discourse: "As it is written: "THERE IS NONE RIGHTEOUS, NO, NOT ONE; THERE IS NONE WHO UNDERSTANDS; THERE IS NONE WHO SEEKS AFTER GOD. THEY HAVE ALL TURNED ASIDE; THEY HAVE TOGETHER BECOME UNPROFITABLE; THERE IS NONE WHO DOES GOOD, NO, NOT ONE" (Romans 3:10-12).
After reading verses like these, I can see that my drug of choice, the Forbidden Fruit, can never satisfy. The hill to climb to be good is too steep. I'm lost. It's hopeless! I say with Paul: "O wretched man that I am! Who will deliver me from this body of death?" (Romans 7:24).
But the gospel (the "good news") continues to come to me and tell me to relax; "Daddy's got it!" He took care of all His depraved, wicked, little children at the cross! Not only did Jesus die there, but a divine mercy killing happened there as well! "We know that our old natures were crucified with Him so that our sin-laden bodies might be rendered powerless and we might no longer be slaves to sin" (Romans 6:6 ISV). We saw last week that it is "chair-sitting" faith that makes that death a reality and renders our unredeemed, sinful bodies "powerless!"   
 And that same, "Daddy's got it" faith, that brought me out of the tomb with Christ, now empowers me to live as a new creature with this unredeemed, sinful, physical body energized by the indwelling Holy Spirit! "I have been crucified with Christ; it is no longer I who live, but Christ (by His Holy Spirit) lives in me; and the life which I now live in the flesh I live by ("chair-sitting") FAITH IN THE SON OF GOD, who loved me and gave Himself for me" Galatians 2:20).
It's time to circle the wagons! We addicts desperately need an Alcoholic Anonymous meeting to regularly attend. We can't walk in the light, by faith, as forgiven sinners alone. I must be with others with whom I can stand and say, "I'm Robert Andrews, and I am addicted to the fruit of the Tree of the Knowledge of Good and Evil. I just fell off the wagon big time yesterday when I . . . ." As we live in this manner, these falls will occur less and less  frequently, as the Holy Spirit renews our minds (Romans 12:2) and begins to conform us to the image of Christ (2 Corinthians 3:18).
The church has not yet faced the reality that we are the church at Laodicea in Revelation 3:17. We say, "I am rich, have become wealthy, and have need of nothing"'—when God says we are "wretched, miserable, poor, blind, and naked." As we see this, the Great Commission will be fulfilled and the Lord's prayer that "The Kingdom come on earth" will be answered.