If you have opened this blog posting you are, at the very least, a Christian who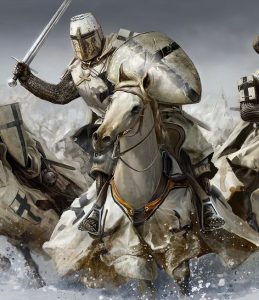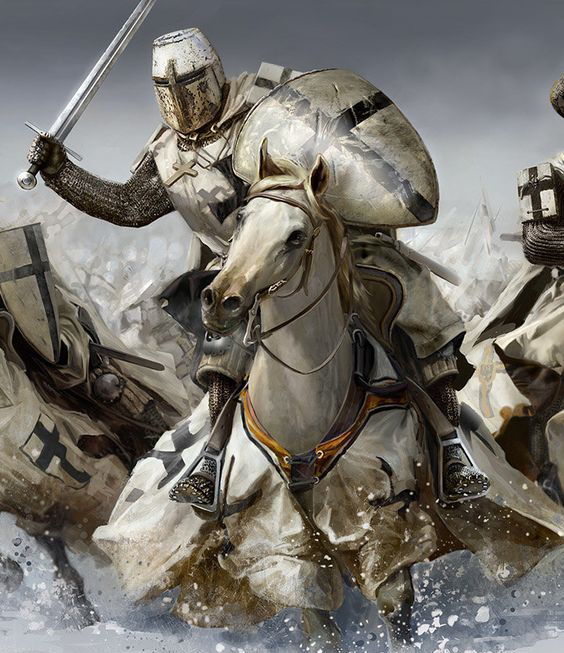 is semi-interested in following Jesus Christ and growing in your understanding of how to do that. I would like to share in this posting a rather unconventional, but I believe biblical, and absolutely essential idea that I have learned over the years about how to go about following Jesus. 
Once we "believe in Jesus" and then set out to live a Christian life, we soon learn from church that there are things we should now regularly do if we truly want to follow Him.
We must fellowship with other Christians by going to church, pray and read our Bibles. We must also keep God's law, i.e., quit sinning by abstaining from smoking pot, getting drunk, watching pornography, etc. Following Jesus, we are told, always involves something WE MUST DO.
Jesus, the very Son of God, came to earth to save us from eternal death, the result of our sin, by dying on the cross for us. But He also came for another very important task: to SHOW and TELL us! He came to show us by His own life how God really wants us to live and then also tell us as well, so we can't miss it! You won't believe what He told us: 
"Most assuredly, I say to you, the Son can do nothing of Himself,.." (John 5:19).
"I can of Myself do nothing…" (John 5:30).
"Then Jesus said to them, 'When you lift up the Son of Man (on the cross) then you will know that I am He, and that I do nothing of Myself…'" (John 8:28).
He is actually telling us that He came to earth to show us how……to "do nothing." Watching Him "do nothing" for three and a half years, as we read about His life in the Bible, is the most exciting story ever told!
This story began at the Fall in the Garden of Eden. There we began our fateful journey of independence from God by eating the fruit from the forbidden tree in Adam. We embarked on a life of "free will"—independently deciding what is "good" and what is "evil"—and then deciding for ourselves what WE WILL DO about it. In the process we left the life of "doing nothing of ourselves" that Adam and Eve had lived and embarked on a huge, new undertaking of "doing."
Getting to "decide for ourselves" is what the Fall was all about, and many sincere Christians of all stripes don't realize that. We don't know what we don't know.
How then did the righteousness that came out of Jesus' life (He undeniably produced incredible deeds) get done?. The $64,000 question is, "If Jesus did not do all these wonderful works that we see in His life, how did they get done?" I have mentioned the following verse in the Bible before, as it is extremely important in answering that question:
"I have been crucified with Christ; it is no longer I who live, but Christ lives in me; and the life which I now live in the flesh I live by faith in the Son of God, who loved me and gave Himself for me" (Galatians 2:20). 
Here Paul describes the Christian life in one verse. Let's analyze it a phrase at a time:
"I have been crucified with Christ" – We all were "in Adam" as our "federal head" when he fell so we fell with Him, and we were completely and irreparably damaged at that time. We were "totaled." But God put us all "in Christ" when He died, and we died with Him on the cross, thus making Jesus the "last Adam" in 1 Corinthians 15:45—"The last Adam became a life-giving spirit." Jesus wrote "It is finished" across the whole, fallen, Adamic, human race as our new "federal head,".
"It is no longer I who live, but Christ lives in me" – We were "in Him" when He died and also when He was raised from the dead, and we are "in Him" now as He rules from His Father's right hand in Heaven (1 Corinthians 15:22; Ephesians 2:4-7). However, He has not left these still-sinful human bodies, our temporary homes here on the earth, to go it alone in an endless, fruitless, quest to "be good."
The fact is, since Pentecost we have Jesus' very Spirit, the Third Person of the Trinity, living in all His followers. He is energizing all who are living by simply trusting Him to do what He says He is doing, just like little children.
"And the life which I now live in the flesh I live by faith in the Son of God, who loved me and gave Himself for me" – So, while we are here, still living in these temporary "bodies of corruption," that's our only task—to simply believe God is doing what He says He is doing. He says He is changing our "want to's" to cause us to want to keep His law (Philippians 2:13); He promises He is keeping God's law in us as we trust Him to do so (Romans 8:4). If so, we are, just as Jesus said, "doing nothing" of ourselves as the Holy Spirit literally lives His life through us!
Can you really believe that you can follow the Lord enthusiastically by doing exactly what you want to do? If not, pray Paul's prayer for the Ephesians in 1:18, 19: 
"The eyes of your understanding being enlightened; (I pray) that you may know what is the hope of His calling, what are the riches of the glory of His inheritance in the saints, and what is the exceeding greatness of His power toward us who believe, according to the working of His mighty power." 
Oh Lord, show us that truly following you by faith is always a "want to" endeavor, experienced only by "little children."