After last week's look at the first half of Proverbs 31's "virtuous woman," I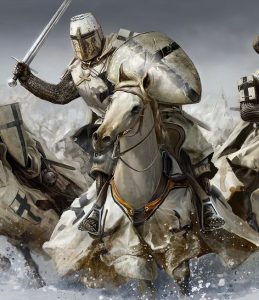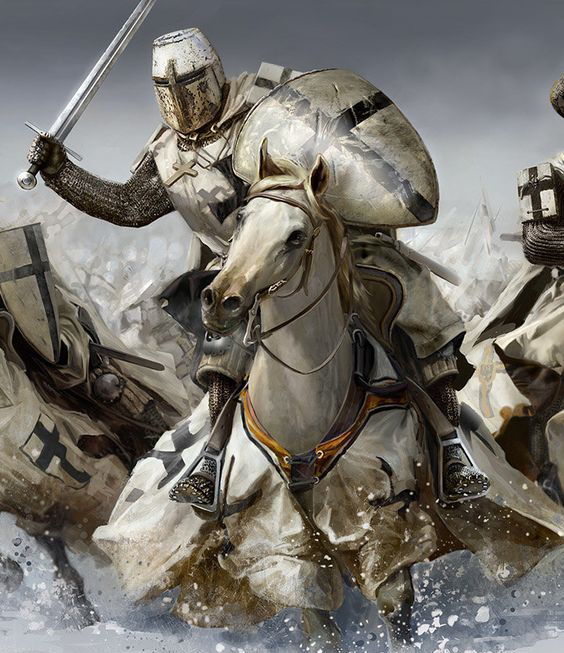 want to remind us of the foundation from which we always come—the kingdom of God and the gospel of the grace of God—both edges of the sword of the Word of God. 
When we focus on the kingdom edge, as we are doing when we discuss a wife's role in the family, the temptation is always to see this basic truth as a recipe to follow to be "good," rather than a BIBLICAL VISION of what God Himself will do in our families—in His own way and in His own time. Be prepared; this will NOT BE how or when we think that vision should be fulfilled. 
It was Abraham Kuyper, a Calvinist theologian and the Prime Minister of Holland from 1901-1905, who originated the concept of "sphere sovereignty," which I express by my diagram of the kingdom of God that I call  the "Ship of the Kingdom." The idea that family, church, and civil government are each separately and directly under God's direct rule, with no intervening authority, was once revolutionary, but today it is the foundational idea of the kingdom edge of the sword.
When a neighbor recently self-righteously told Jill that she didn't get into discussing religion or politics with her friends, she didn't realize, as many don't, that religion and politics are not two separate subjects but both aspects of the same subject. "Religion" is synonymous with God (Jesus Christ) for Christians, and likewise for Satan's religions, such as Islam or Marxism. Since God gave to man the mission of RULING over the earth for Him—a political task—religion and politics must be inseparably linked. Satan's deceived followers know that far better than we do, as believers in Jesus. When Christians recognize that this is indeed true, and become actively involved in the political arena, this will be the time "Thy kingdom comes…on the earth," in answer to the Lord's prayer!
Let's see what else is on the table for our Proverbs 31 woman. Some of her opportunities are shocking to the person who thinks a wife's submission to her husband is the subjugation of a
"doormat."
A chef in the kingdom – Proverbs 31:14-15.
These two verses communicate some very interesting ideas about how this virtuous woman views her responsibility to feed her family, one of the main tasks of a homemaker.
She definitely was not the kind of cook who looks at the clock at 6:00 P.M. and says to herself, "What shall we have for dinner?" Verse 14 says that she "brings her food from afar," or, she has interesting and unusual meals that have variety, demand planning and creativity, and sometimes require special ingredients that are not available at the corner convenience store. That does not stop her from preparing the meal. She does what is necessary to get the ingredients, for she is an accomplished chef, not a short-order cook. She not only prepares excellent meals for guests, but for her family as well, because she sees that task as a very important part of her ministry to her husband and her children.
Her meal preparation often demands an irregular schedule, so she must, on occasion, arise before dawn (vs. 15a), i.e., plan meals ahead of time. She understands the importance of mealtime. It is the one time each day when the whole family is together, and it provides stability and unity. Questions are discussed, and new ideas presented. The wife does whatever is necessary to be ready, and to make it special. 
There is always enough food for guests who might be in the home, and all who enter her home feel welcome to "stay for dinner." There is enough food everyone (vs. 15b), even if it is necessary to resort to "peanut butter and jelly sandwiches."
There's still more to be done! – Proverbs 31:16,17,26,27
Clothing and feeding her family, and the activities that resulted from those tasks, were the basic functions that a virtuous wife performed, and are always recognized as such today. However, Proverbs 31 includes a number of other opportunities for her to display her abilities that will be a huge surprise for the "homemaking is irrelevant" crowd.. 
In verse 16a she is seen to purchase a piece of real estate, and her deliberations before the sale are mentioned as if to let us know that she was not simply acting as her husband's agent. He must have recognized her proficiency in this area (she may have been the daughter of a successful real estate investor), and he gave her free reign to make real estate decisions herself, probably using his family capital. This must be the source of "he will have no lack of gain" in verse 11. By her purchases their estate is growing.
From her profits from her home business that we discussed last week (Her clothes are selling well!), she plants a vineyard, probably on the land she has just purchased (vs. 16b). She could have had this use of it in mind when she bought it.  This means the land will be productive and justify its acquisition. She did not spend all of the profits from her home business on herself and her own desires, but is wise enough to plow a portion of it back into a producing investment, the vineyard, and uses its harvest, either for the family, or to continue to build the family estate with the sale of the grapes.
"She opens her mouth with wisdom," in verse 26a, implies some form of teaching; today, undoubtedly, home-schooling her children. This also includes teaching, both formally and informally, in her capacity as an older woman among the other homemakers in the church and community (Titus 2:3-5). She is certainly qualified to assist them, because "on her tongue is the law of kindness" (vs. 26b), not malicious gossip. She is an example for the younger women in this regard, for the area of the tongue is the most difficult area of life for us to master (James 3:8).
The final task mentioned in the job description of this ideal homemaker is in verse 27a: "She watches over the ways of her household." This indicates her administrative ability to coordinate the efforts of all who help her: her children as well as temporary assistants she may need to hire. They are all responsible to her, and she leads them with grace and kindness. She does not use her children and employees to evade work herself, for she "does not eat the bread of idleness" (vs. 27b). Her leadership is by example.
Next week I want to bring these biblical details of the potential of homemaking as a full-on, challenging career back to our big-picture, overall vision of man's purpose to rule over the earth.