Last week's blog posting concluded with a promise to investigate the topic of the specifics of worshipping God this week. However, this posting is but a brief summary of my view. I cover it in detai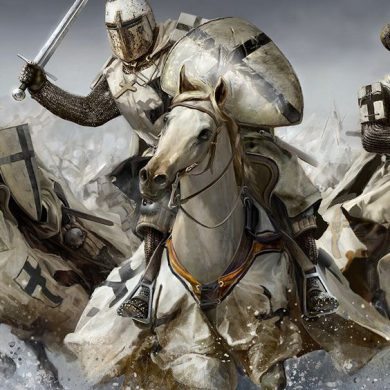 l, along with a complete, detailed investigation of the biblical church, in my book entitled A Glorious Church – Attacking the Gates of Hell, available on my website linked at the end of this posting.
1. Silence in worship
We are told that there are times as we worship God that we are to wait silently in His presence.
"But the Lord is in His Holy temple. Let all the earth keep silence before Him" (Habakkuk 2:20). "Be silent in the presence of the Lord God; For the day of the Lord is at hand. For the Lord has prepared a sacrifice; He has invited His guests" (Zephaniah 1:7). 
He is an awesome God, and how He wants us to worship Him must be our primary concern. Nothing is more crucial. As His subjects, the inane words that some of us utter during worship, are in reality an attempt to glorify ourselves by being religious. Much better is the way Zephaniah suggests here—be silent! 
However, true worshipful silence is not just refraining from doing anything and simply being an observer. Silence in worship is never a passive silence. We are not spectators, nonchalantly disengaging our minds from God and placing them elsewhere, but we are actively waiting on tip-toe, so to speak, consciously in His presence, listening for His voice.
 Surprisingly to many, the book of Revelation gives us insights into the worship of God. Listen to David Chilton in his preface to his excellent commentary on Revelation.
John did not write (in the Revelation) a textbook on prophecy. Instead, he recorded a heavenly worship service in progress. One of his major concerns, in fact, is that the worship of God is central to everything in life. It is the most important thing we do.
If Revelation is "a heavenly worship service in progress," how can we pattern our worship here on the earth after what is occurring in the throne room in heaven? Revelation 8:1 tells us of Jesus opening the seventh seal and the silence that was in heaven in anticipation of the results of that seal being opened. As we have seen, silence is a very real part of our worship of God. But there are other lessons to learn about worship from the book of Revelation.
2. Loud worship
More often than silence, worship in heaven is portrayed in Revelation as being extremely loud.  Look at Revelation 19.
"After these things I heard a loud voice of a great multitude in heaven saying, 'Alleluia! Salvation and glory and honor and power to the Lord our God!' 
And I heard, as it were, the voice of a great multitude, as the sound of many waters and as the sound of mighty thunderings, saying, 'Alleluia! For the Lord God Omnipotent reigns!'" (Revelation 19:1, 6)
In Revelation 7:10, 11, the great multitude of the saved from "all nations, tribes, peoples and tongues, standing before the throne and before the Lamb," were "crying out with a loud voice, saying, 'Salvation belongs to our God who sits on the throne and to the Lamb.'" 
"There were loud voices in heaven, saying, 'The kingdoms of this world have become the kingdoms of our Lord and of His Christ, and He shall reign for ever and ever.' And the twenty-four elders who sat before God on their thrones, fell on their faces and worshipped God." (Revelation 11:15)
"And I heard a voice from heaven, like the sound of many waters, and like the voice of loud thunder" (Revelation 14:2).
We can see that the concept of worship being soft, sweet and quiet is not the only form of worship in the Bible. The power, majesty and glory of Almighty God is often proclaimed, at least here in the book of Revelation, with ear-splitting volume, as the "sound of mighty thunderings."
3.Verbal worship – singing
What form does all this thundering take in our worship? First, the Bible portrays singing as having a prominent role in worship.  Again, in the book of Revelation: "And they sang… a new song before the throne" (Revelation 14:3). "And they sing the song of Moses, the servant of God, and the song of the Lamb, saying…" (Revelation 15:3).
The Psalms—the Hebrew hymnbook—gives us a similar picture of worship with song.
"Oh, sing to the Lord a new song! Sing to the Lord, all the earth. Sing to the Lord, bless His name" (Psalm 96:1, 2). 
"Oh, sing to the Lord a new song! For He has done marvelous things; His right hand and His holy arm have gained Him the victory" (Psalm 98:1). 
"I will sing of mercy and justice; To You, O Lord, I will sing praises" (Psalm 101:1).
Notice that these songs are invariably songs that focus on God and not on man. We are singing to glorify Him for His mighty exploits, for His character and holiness, for His mercy and justice, not singing about ourselves (and how we will be blessed)! Though there is a time to sing of how my needs have been met and what God has done for me and for others, man-centeredness is a trap that is difficult to avoid. God is not a genie, waiting at my beck and call to give me whatever I desire. He is sovereign, conforming my desires to His as He works out His great eternal purpose, and therefore is worthy of our worship.
4. Drums and tambourines?
What songs do we sing as we worship Him? This is a very controversial topic in evangelical circles. Because our church had musical instruments in our worship, including drums and a tambourine, some left us even though, by their own admission, they profited greatly from the rest of the church's ministry. They had been taught that songs with a beat appealed to the baser instincts of our human nature, and they could not genuinely worship God by singing these songs. 
Is it legitimate to sing songs "with a beat" as we worship God? Do we sing only hymns from a previous era? Do we sing only the Psalms as some Reformed churches do? How can we know? As in all other areas, the Bible is again our standard. Though our presuppositions direct our approach to Scripture, we must do our best to determine what it tells us. What does it say? 
The eight times in the New Testament that "sing" or "singing" is mentioned, there is no indication of any prohibition concerning rhythm or songs with a beat. The first word that accompanies "singing" is "psalms" (Ephesians 5:19, Colossians 3:16, James 5:13), which means "a sacred song sung to musical accompaniment," according to Vine's Dictionary of New Testament Words.  
Second, the word "hymn" is used for the singing that followed the last supper, the singing of Paul and Silas in the Philippian jail, and in the aforementioned letters of Paul to the Ephesians and the Colossians. It means "a song of praise addressed to God ." 
Finally, the word "songs" (plural) that follows singing in Ephesians 5 and Colossians 3 appears only there, and "song" (singular) is used five times in Revelation, each time a song sung unto God in worship.
So what can we learn from the New Testament about what is to be sung in worship? Biblically, the songs are sacred songs ("set apart for God") along with musical accompaniment, including, but not limited to, the psalms that appear in the book of Psalms, and songs of praise and worship addressed to God Himself.  
The Old Testament adds to our picture of biblical singing in worship. Over one hundred times in the Old Testament we are admonished to worship the Lord with singing and many of those times the tambourine (timbrel, tabret) is mentioned as an accompanying instrument. It was the rhythm instrument of the day. 
It is hard to imagine singing and dancing with timbrel and harp, as in Psalm 149, without rhythm. How can "everything that has breath praise the Lord," with the timbrel, the dance and loud clashing cymbals as we are exhorted to do in Psalm 150, while standing motionless and singing quietly? We have mistakenly seen singing quietly and reverently as the only acceptable form of worship, not because that is the biblical pattern, but because that is the form of worship which we have been taught is distinctly spiritual and therefore is the form with which we feel the most comfortable.
We can conclude that there is nothing in the Bible to preclude rhythm in our worship of God. On the contrary, we are admonished to worship the Lord with rhythm instruments (what else does a tambourine do but provide rhythm)!
In the next posting we will conclude this biblical look at how we worship God corporately, in church