One of the most powerful stories I have ever heard is Co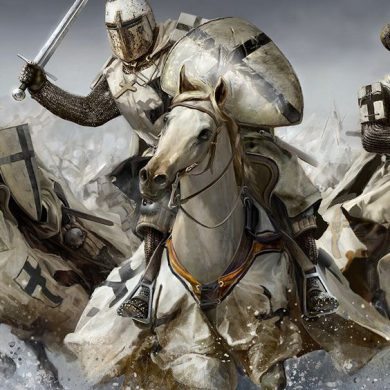 rrie ten Boom's story of her life in three  German concentration camps over 10 months. As you probably know, she and her older sister Betsie were imprisoned for hiding Jews and Dutch resistance fighters in their Holland home during the war.
The most intriguing and inspiring feature of the story to me is Betsie's actual, demonstrable love for their German captors. Enduring unimaginable treatment in impossible living conditions, Betsie spontaneously, without effort, reacted over and over again in a super-human manner, as the following example, relayed by Corrie,  illustrates:
"The barracks appeared almost identical with the one we had left this morning, except that this one was furnished with bunks as well as tables and benches. And still we were not allowed to sit: there was a last wait while the matron with maddening deliberateness checked off our documents against a list.
'Betsie!' I wailed, 'how long will it take?'
'Perhaps a long, long time. Perhaps many years. But what better way could there be to spend our lives?' she answered.
I turned to stare at her. 'Whatever are you talking about?'
'These young women. That girl back at the bunkers. Corrie, if people can be taught to hate like this, they can be taught to love! We must find the way, you and I, no matter how long it takes. . . .
She went on, almost forgetting in her excitement to keep her voice to a whisper, while I slowly took in the fact that she was talking about our guards. I glanced at the matron seated at the desk ahead of us. I saw a gray uniform and a visored hat; Betsie saw a wounded human being. And I wondered, not for the first time, what sort of a person she was, this sister of mine . . . what kind of road she followed while I trudged beside her on the all-too-solid earth."
Incredible! Betsie's response was not a planned, self-conscious attempt to be a victorious Christian in a terrible circumstance. That was my attitude as I entered the hospital to undergo open heart surgery three years ago. No! Betsie's response, not mine, is the way God plans that all his creatures who bear His image will act as they face terrible circumstances.
Did not our pattern man, Jesus Christ act this way on the cross ("Father, forgive them, for they do not know what they do" – Luke 23:34), and did not Stephen do likewise at his murder ("And they stoned Stephen as he was calling on God and saying, 'Lord Jesus, receive my spirit.' Then he knelt down and cried out with a loud voice, 'Lord, do not charge them with this sin.' And when he had said this, he fell asleep" – .Act 7:59, 60)?   
For Corrie to think and act the way Betsie did at that time was impossible for her to comprehend, just as we cannot picture ourselves responding naturally and spontaneously as did Jesus and Stephen in their crunch time. However, the testimony of Corrie's life is that she, though not initially, ultimately did just that! What will happen when we, God's people, discover we are responding in like manner with Jesus, Stephen and Bestsie?
---
As I have relayed to you in previous postings, my heart surgery experience was another step for me as the Lord continues to faithfully expose and then go to work on the congenital, self righteous Phariseeism that is endemic to my flesh. I am beginning to catch the first fleeting glimpses, naturally and without thinking, that I am responding positively instead of negatively at the obvious sin of those around me! I am starting to believe that Jesus might be up to this sanctification-with-no-effort-by-me project that He promises after all!
What if every Christian consistently experienced this truth of not judging, in word or thought, anyone in whose life you have no authority, who is not asking for your evaluation, and with whom you have no intimate personal relationship? What if they, instead, by the same power that Betsie had, Jesus had, and Stephen had—the power of the Holy Spirit—were able to follow Jesus command to, initially, in their heart, "love one another; as I have loved you, that you also love one another" (John 13:34)?
That means me, loving the sinners all around me with agape love, exactly like the love God has for me, a love that doesn't even notice sin, even against me, always believes the best, never gets discouraged or disgusted, always seeing that sinner as God sees him, always leaving him to whomever does have authority in his life, for "To his own master he stands or falls. Indeed, he will be made to stand, for God is able to make him stand" (Romans 14:4). God Himself has it, can handle it, and He has not given me any part to play in that process.
Corrie ten Boom recognized that her sister Betsie was on a totally different road than she was. Her concern, her interest, had nothing to do with solving the unsolvable conditions in which they lived, or judging and reacting to the hating, wounded, crippled guards who enslaved them, but actually loving them. Her quiet life was indeed a river of living water to all around her, inmates as well as guards.
My prayer right now is a prayer of thanksgiving that God is showing me more and more my pervasive sin, AND, without my knowledge or assistance at all, is at work changing it. He is encouraging me by letting me see some glimmers of progress! As His gospel of grace is proclaimed, and His people are believing it is really true, He is doing the same in hearts all over the world.
The word for us all is  "Ask, and it will be given to you; seek, and you will find; knock, and it will be opened to you. For everyone who asks receives, and he who seeks finds, and to him who knocks it will be opened. Or what man is there among you who, if his son asks for bread, will give him a stone? Or if he asks for a fish, will he give him a serpent? If you then, being evil, know how to give good gifts to your children, how much more will your Father who is in heaven give good things to those who ask Him" (Matthew 7:7-11)!
The "good things" are not what the world calls "good things." For Corrie and Betsie, those "good things" were the deprivation and persecution of the German concentration camp, but they produced love, joy, peace and a river of life for all who met them. That same life is ahead for you. Believe it, for it is true.