We have been investigating how we fulfill the first phase of God's three-fold purpose for creating man, as found in Genesis 1:26, 28: 1.) to bear God's image (to look like Him); 2.) to rule over the earth; 3) to reproduce a h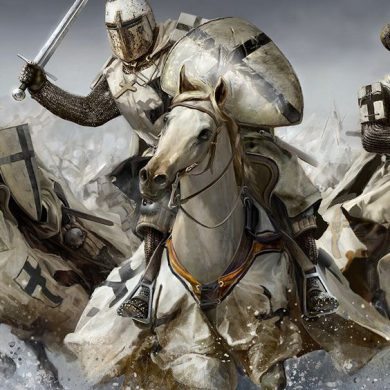 eritage that knows why they are here.
To bear God's image, unfortunately, involves "being holy:" "But as He who called you is holy, you also be holy in all your conduct" (1 Peter 1:15). We cannot rule successfully over the responsibilities God has given us (phase 2) until we learn to "walk (live) by faith (in the Spirit)." God alone can make us holy, as we have been discussing in our previous posts. 
In those posts, we have seen that this does not happen as we strive to be obedient in order to be good Christians. but, ironically, only as we embrace being not holy. We can walk by faith only as we recognize our own sins, repent to God and those around us, and then believe we are forgiven and loved unconditionally by God. 
This is so difficult to believe for those of us who didn't have earthly fathers who modeled that forgiveness and unconditional love for us. We know it and believe it in our minds, intellectually, but just can't seem to really believe it in our hearts, experientially.  But God has got us, and is, Himself, "renewing our minds," gradually, in His own time, to experience His love and forgiveness.  
As we begin to see our sin more clearly, repent more readily, and believe more consistently, the verses in the Bible we have never really understood before begin to come alive. For example, this verse is a throw-away verse for all Pharisees: "He who calls you is faithful, who also will do it" (1 Thessalonians 5:24). Here Paul is claiming that God does, Himself, just what He has called us to do! The question is, how does He do that?
For all performance orientated, "good" Christians, the answer is an absolute mind-blower. It elicits cries of "license!," "antinomianism!," "heresy!," "etc. Here is the  "impossible" answer:  God will change our desires until we actually want to obey him! So, we can do what He wants us to do by doing just what we ourselves want to do! 
Is that not exactly what Philippians 2:13 teaches us: "For it is God who works in you, both to will (to want to) and to do for His good pleasure"? I am simply like a four-year-old who knows that "Daddy is providing everything I need, teaching me all I need to know, and loving me with all His heart in the process. Whenever I rebelliously test Him by disobeying, He never fails to lovingly discipline me by "taking me to the woodshed," assuring me He is still there and is with me every step. Why in the world would I not want to do exactly what He says?"
Thus, the first edge of the sword of the word of God—the gospel of the grace of God—is at work as we learn to live this way. He is preparing His little children to rule for Him, cutting away all the performance thinking that has been our modus operandi all our lives! The burden of performance to be holy in this life, and to serve God by being obedient to Him, is all gone. Hallelujah!
Yes, we are free before God—to sin or not—because of the finality of the cross. "It is finished!" Sin, the issue between God and me, was finally and completely put away there.  He says, Himself, that dealing with my ever-present sin on earth, in this life, is now 100% His job. He alone will conform me to His image, just as He created me to be. 
"Aye, there's the rub," as Hamlet said. Our addiction to the fruit of the Tree of the Knowledge of Good and Evil will not allow us to live by faith in this way. I Just can't kick my "drug of choice"—the desire to be good myself by my own obedience. Can I really have the faith to believe that the two verses quoted above are really true and I can hear the Lord, increasingly more consistently, through my "want to's?"
Because of our addiction, this message of God's radical gospel is extremely hard to grasp. It is most readily understood in a corporate context, the church. The church, along with the family and the civil government, is a vital tool God is using to extend His rule, His kingdom, over the whole earth. This Is now, in time, not at some future time, as is obvious in the petition Jesus Himself asked us to pray to God in Matthew 6:10:  "Your kingdom come, Your will be done, on earth as it is in heaven." 
We have discussed the family and the civil government, and how they can be more effective (biblical) as God's tools in His kingdom-extending enterprise. However, we have not discussed the church in the same context. What does the Bible say about how the church functions in order to fulfill that same objective? 
In the past few posts, we have again sharpened the gospel edge of our two-edged sword of the Word of God. All swords need periodic sharpening in order to remain in fighting readiness. The church in Thessalonica in Paul's day was evidently wielding such a sharpened sword: "For from you the word of the Lord has sounded forth, not only in Macedonia and Achaia, but also in every place. Your faith toward God has gone out, so that we do not need to say anything" (1Thessalonians 1:8).
In the next few blogs we will work on sharpening the same kingdom-church edge of our swords today, as we investigate what Paul was teaching the Thessalonian church and other churches that allowed them to literally shake the world in the 1st century.