Those who like to think in "big picture" categories have probably noticed th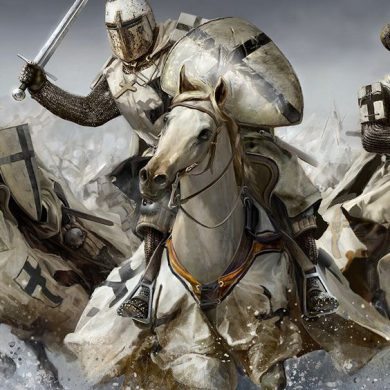 at the topics of my blog postings/newsletters generally fall within two rather distinct and separate divisions—gospel or kingdom, grace or law, tree or forest, internal or external, what is above you or what is beneath you. Martin Luther believed being able to understand and then translate to real life these "truths in tension" was the very essence of Christianity. 
For the last few weeks, we have been looking at the first half of those couplets—the grace of God, the glorious gospel of the cross of Jesus Christ, our internal relationship with God who is above us, how we enter that relationship and then how we continue to walk in it. 
I have observed many Christians over the years who have made this discovery of God's grace after being freed from the chains that come from living their lives in bondage to the law of God. They misused the law by trying to live by it, and it "killed them." "For I, through the law, died to the law, that I might live to God" (Galatians 2:19). So now, understandably, they want nothing to do with the law of God and see it as always bringing the legalism and the spiritual death they experienced.
However, the answer is not to reject the law altogether. The answer is to only use it for its intended purpose in the lives of Christians. The purpose of the law is not the impossible task of  trying to follow it, but its use is as a mirror to expose our sin when we don't follow it—so we can repent. When, and only when, we do that does the law become a glorious promise of what the Holy Spirit will do in our lives as we continue to walk by faith in the Spirit within! "The righteous requirement of the law (will) be fulfilled in us, who do not walk according to the flesh but according to the Spirit" (Romans 8:4). 
Notice the work is done "in us" by the Spirit, not "by us." We never are to try to change ourselves. Can you really trust God to do this as He has promised—"For it is God who works in you both to will and to do for His good pleasure" (Philippians 2:13)—to actually make you want to obey and follow him? Can you really follow God by doing what you want to do rather than what you ought (need, should) do?
Yes, you can! You are now truly free to do what you want, because God has captured your heart with His love, and you now, very naturally, "Delight yourself also in the LORD and He (is giving) you the desires of your heart"—what you want! (Psalm 37:4). 
Now, for the first time, the second half of each of the couplets from the introductory paragraph are in play. The kingdom, obedience to the law of God, the whole forest and not just your individual tree, your external relationships with others in institutions here on the earth all begin to draw your attention. You are now, with your relationship with God eternally secure and settled, positioned to look up and out of yourself at a brand new world around you. What do you see?
---
First, you are now able to see, for the first time, why you are here on the earth. Genesis 1:26, 28 makes that very clear, now that we have eyes to see it.  1.) We are here to reflect His image. We are to look, speak and act just as Jesus did, who was our Pattern Man when He was on the earth. 2.) We are to rule for Him. In all the responsibilities we fulfill—in our families, our jobs, our churches, our civil government—we do so just as He would, according to His law. 3.) We are to reproduce others who will come after us, both biologically and spiritually. They will then learn to follow in our footsteps.
This is the believer's vision. This is why we live—the "big picture," the "forest" in which we as individual "trees" are planted.  All we do in life fits in this framework. Here is the promise from God to those who see and embrace this vision—this great, eternal purpose—for themselves: "Blessed is the man who walks not in the counsel of the ungodly…his delight is in the law of the LORD, and in His law he meditates day and night…and whatever he does shall prosper" (Psalm 1:1-3). 
On the other hand, "Where there is no vision, the people perish: but he that keeps the law, happy is he" (Proverbs 29:18).   
Armed with this three-fold vision, having experienced the first half of the couplets above, you literally strike fear in the hearts of Satan and his henchmen. They know they cannot touch you as you simply stand, proclaim, and never compromise this truth. Even though you sometimes fail to do this, fear not; even though you may be defeated and without hope, don't give up. You can believe with confidence that, without fail, He will eventually capture your heart with His love. You cannot get away, even though your road may be rough, rocky, and circuitous. You too will eventually experience and proclaim that Jesus is Lord of all, and you are right on schedule to do so!