Last week we discussed the second theological question in Basic Theology 101, "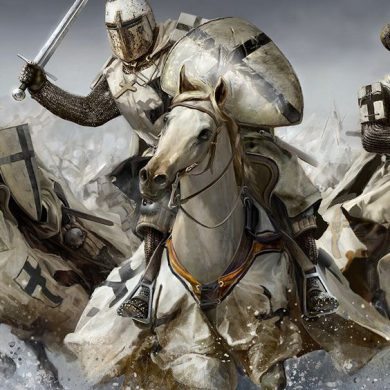 What am I like?" We found that the current defining characteristic of God's only creature who was made "in God's image" is that he is now, because of Adam's fateful choice in the Garden, a sinner.
Before we investigate the third theological question, "How does God relate to me?" it is important for us to grasp that being "a sinner" is not primarily an intellectual, theological concept. When Romans 3:12 says, "All have turned aside; together they have become worthless; no one does good, not even one," what does that mean to me in real life on a daily basis?
To most of us, not much. We live our lives evaluating our success in the climb up the righteousness ladder as we try in some general way to "live good Christian lives" and be reasonably successful in what we do. We subconsciously rate ourselves in how we are succeeding in those efforts compared to those around us.
Those of us who are Pharisees smugly congratulate ourselves for our upward progress toward the upper rungs of the ladder, the wanna-be Pharisees castigate themselves for their repeated failures, leaving them still stuck toward the bottom, and the rebels are always on the lookout for a different ladder altogether to climb besides the righteousness one.
In this process, we may know "all our righteousnesses are like filthy rags . . . and our iniquities, like the wind, have taken us away" (Isaiah 64:6), but it is somehow easier to focus on our successes. If they seem to be scarce, we at least have the possibility of progress in the future "when I get it together." Phrases like "Nobody's perfect," and "Oh, we all do that," seem to pop unbidden into my mind and give me cover to ignore the depravity of my own heart. Satan is using every trick in his arsenal of deceit to keep me from genuinely experiencing the reality of my own constant sin, so I am abysmally ignorant of myself.
David learned the lesson of the importance of self-awareness: "For I know my transgressions, and my sin is ever before me" (Psalm 51:3); "Search me, O God, and know my heart: try me, and know my thoughts, and see if there be any wicked way in me" (Psalm 139:23, 24).
You would think that Satan would want me to experience the discouragement of failure, and he has used that technique effectively in the lives of failed Pharisees and rebels. But his first trick in his bag of tricks is to keep me blindly ignorant of my absolutely depraved heart and the impossibility of improvement.
My history over the last 20 years has included a gradual, progressive awareness of a litany of besetting sins in my life of which I was totally unaware for my first 40 years as a Christian. I want to share a few with you:
1.) Realizing one Sunday morning that my first response after completing the sermon was to smugly congratulate myself on "having them in the palm of my hand," and wait for the congratulations that would surely now come as a result of such a "great sermon."
2.) As I listened to one of my son's first sermons on tape, I suddenly realized that the strange sensation I was feeling was jealousy. He was a better preacher in every way than I was (I was jealous of my own son!).
3.) I received a scathing email very critical of my message of the grace of God, It was from a "friend" who "loved" me and was "saving me" from serious heresy. I realized I was congratulating myself and very proud of my "great maturity" for not answering his email with a calm, measured but lethal reply, which was my first response.
4.) While listening to someone tell me about themselves, I catch myself waiting for an opportunity to jump in with, "That's nothing. Listen to what I've done!"
5.) I use every opportunity to subtly drop names of famous people I know and things I have done that help others realize how important, successful, and accomplished I really am.
These instances exposed my pride, arrogance, seeking my own glory and honor, and jealousy. I was completely unaware of the specific, on-site presence of any of those sins, only as sweeping generalities that aren't' real-life sin at all  And, try as I might, I am helpless to stop any of them—in my heart. But Hallelujah! Finally, seeing that indisputable fact was evidence, I can see now, that God, even at my age, is on site and at work.
Here is how I know: The work of God is always counter-intuitive. God works in opposites. In His economy, life only comes out of death, leading only comes from serving, and being first only comes from being last. However, the most difficult work of God to understand is that every difficulty, failure, tragedy, and even besetting sin is designed and ordained by God to turn theory into experience in our relationship with Him.
God is showing us that climbing the righteousness ladder of obedience to the law of God to grow in our faith is a myth. There is no ladder! We do not grow by improving. We grow by realizing that we are not improving at all but remain "the chief of sinners" (1 Timothy 1:14). We already have the very righteousness of Jesus Christ imputed to us at the cross. Is that true, or is it another way to say "I am trying to do better?"
The transition from the law of the ladder to faith in the cross as a way to live is threefold: to (1.) see my sin, as we have discussed these past two weeks. However, many see their sin and are discouraged and defeated because they are still on the ladder and recognize their lack of progress trying to climb it.
So, the transition occurs when I not only see my sin, but instead of being discouraged by it, realize it was ordained by a sovereign God to make my relationship with Him experiential. If that is true, can I not then (2.) fully own that sin and eagerly embrace it. The idea of "embracing" sin is anathema to Christians on the ladder for sin is what I am desperately (yet unsuccessfully) trying to avoid! But if God ordained it, why would I not embrace it? Does He not want me to fully embrace all His works?
If I have seen my sin, embraced its reality in my life, it only remains for me to (3) believe that I am fully forgiven for it. "Therefore I say to you, her sins, which are many, are forgiven, for she loved much. But to whom little is forgiven, the same loves little" (Luke 7:47). The woman was an adulteress, an acknowledged, self-aware sinner. Her love for Jesus was evidence that she, a big-time sinner, knew He had fully forgiven her.
Do we excuse our sin with "We all do that," or "Nobody's perfect?" a sure sign we are still on the ladder, or do we see we too are big-time sinners, embrace them, and believe that that sin is all forgiven at the cross and God has us all "right on schedule?" If so, love, joy, and peace will flow from our lives as it did from the life of the adulteress in Luke 7.
Simple but not easy—see, embrace, believe—the only way to enter into the life of faith that God has for all His people.