I have discovered over the years, since my initial encounter with Jesus while in college in the Fall of 1958, that I am particularly intere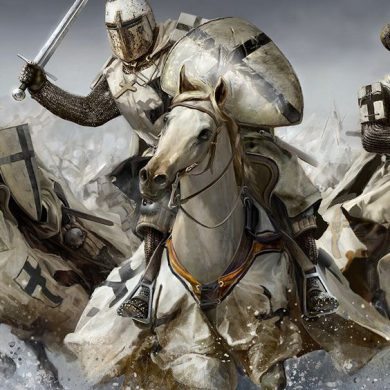 sted in theology. Who knew? Jill used to pray for me that I would be "interested in the Word," a quality she looked for in a husband and found was severely lacking in my life when we met in 1964. 
After following a number of other biblical trails into various and sundry other Christian pursuits, years later I discovered myself captivated by trying to discover "What is God like?" Answering that question is not only the basic goal of theology, but the most important question facing the human race, alongside which the answers to all other theological questions depend.
What's dull and boring about that? It is amazing to me how theologians seem to do their best to make the pursuit of the most fascinating, joy-giving and fulfilling mission "dull and boring"!
Since "Two Edges of the Sword" is my blog, I can write exactly what I want to write. It is as if I can still preach every week, but I try to keep this sermon to 1000 – 1200 words. I don't have to worry about how you will respond, if you will come back to church, if this is a good experience for you, etc. I was never too good about worrying about that anyway. 
So, with that in mind, after spending several weeks investigating the biblical New Testament church, I now want to spend some time discussing what I believe are the four, basic, theological ideas from which all other biblical theology flows. I love God's organized, systematized, big-picture plan, and this is a beautiful example of it. All other theology is found under one of these four ideas, each a question, to which the biblical answers are an expression of what I believe constitutes the Christian faith.
In the next few weeks you will hear ideas that initially you don't agree with (I can guarantee it!), that may be new to you, and, I hope, prick you to do as the Bereans did after Paul's visit to them: "These were more fair-minded than those in Thessalonica, in that they received the word with all readiness, and searched the Scriptures daily to find out whether these things were so" (Act 17:11). 
After reading this posting today, and particularly in subsequent weeks, interaction in the comments section is encouraged. There will be controversy surrounding the biblical answers I propose to each of the four questions. 
Obviously, we will not try to fully explore these questions. A thick book or a semester seminary class for each point could not do so fully. But I will emphasize what I believe to be a very important and misunderstood truth involved in that question, thus the controversy. Satan knows the appropriate time and place to muddy the waters for all of us, me included!  "But even if our gospel is veiled, it is veiled to those who are perishing, whose minds the god of this age has blinded, who do not believe, lest the light of the gospel of the glory of Christ, who is the image of God, should shine on them" (2 Corinthians 4:3, 4).
Here are the questions to which I will propose a partial answer:
1. What is God like?
2. What am I like?
3. How does God relate to me?
4. Why am I here?
I will try to discuss a different question each week over the next four weeks. Look them over, think about answers, and we will see if we are currently in the same place in our journeys. Remember, it doesn't matter if we are or not. In the New Testament church, our unity is not doctrinal; we are brothers and sisters in the Lord together. 
We are all on the same "journey to the City,"  and we are all in different places on that journey (Some of you may even believe there is no journey!). I have not arrived at a final answer, nor have you. We all "see through a glass, darkly" (1 Corinthians 13:12). Let's stick together and learn together!
"Father, will You open my eyes so I may see more clearly your eternal truth?. Would you do the same for all my brothers and sisters who read this? Do so that we will become more effective in the family business—the task we are joining with You—to rule over the earth!"