If someone asks me if I am a Christian and therefore believe in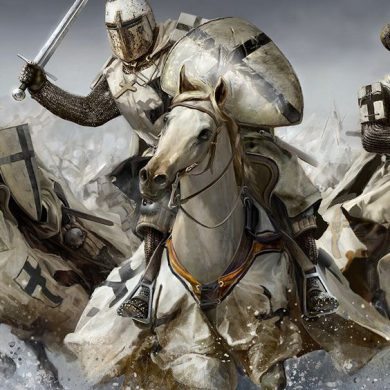 Jesus, my answer is an unqualified "Yes." I believe He is my Savior, died on the cross for my sins, rose from the dead, ascended to Heaven, and reigns now at God's right hand.  I believe I am therefore completely forgiven for my sins, and the Holy Spirit now lives within me. I am thus qualified to call myself a Christian. But what kind of Christian believer does that make me? Is there more than one kind? This question demands further investigation. 
For example, there are three types of "believers" when it comes to Christianity: historical, intellectual and experiential. Historical belief is simply believing that the historical facts of the faith are true; a man named Jesus lived 2000 years ago in Palestine, was an itinerant preacher with 12 disciples who taught that he himself was the unique Son of God, he was then put to death on a cross for, as he claimed,  to "save the world," reputedly, according to his disciples, rose from the dead after completing his mission, and again, according to his disciples, ascended into Heaven. Most people, even avowed non-Christians, believe these historical accounts actually occurred. James says, "Even the demons believe—and tremble!" (James 2:19).
However, these historical "believers" do not believe in the significance of these events, both universally and personally, as Christians do, so they probably would not call themselves "Christians." Intellectual Christians, on the other hand, not only believe the facts in the previous paragraph, but they believe that Jesus' and His disciples' claims are true. Yes, they believe that Jesus died for them, personally.
I went to the University of Oklahoma as a freshman in September of 1954 having compiled a collection of Perfect Attendance pins from Sunday School and Camper of the Week certificates from multiple youth camps. However, as I immersed myself in the adventures of  college life, I didn't even consider continuing my habit of regular Christian activity. I think I attended church at the local campus Baptist Church once as a freshman. I never even thought of getting involved as I had been in high school.  
Was I a "believer?" I certainly believed in Jesus, by faith, and not in my good works to be saved. I never had a doubt about either the orthodox facts of the faith or my personal belief in them (I was shocked when I discovered an atheist in my fraternity!). If I died, I believed with all my heart, I would go to Heaven. I was what I would call today an "intellectual" believer.
However, when three young men from a campus Christian group spoke after dinner at my fraternity house I came face to face with a reality I could not deny—a Christianity I had, until that time, never seen before. That "different Christianity" was in full display in their lives, and I was eager to have it. I wanted in!
I later realized that they were living "experiential Christianity" whereas I had experienced only "intellectual Christianity." They knew Jesus as a living Savior with whom they had a current personal relationship; I only knew of Him as a historical figure whose teachings I believed and followed. I was swept into the experience, and my life was forever changed.
Was I already a "Christian" when these young men spoke at my fraternity house? Of course I was. I believed in Jesus, to the extent I knew and could. But God had me and indeed has us all on a path to an experiential relationship with Him as our Daddy. We are but His little children who depend on Him for literally everything. What can I do to continue on that path to that experience as His dependent, little child? 
---
There is nothing I can do.  I can't make God act, show Himself to me or give me a dramatic experience with Him. I can only recognize the clues when He is present and at work in my life—recognizing my own sin and not someone else's in conflicts and knowing God is still pleased with me and has forgiven me completely. Those are His fingerprints that He leaves when He is "on site."
However, there is an attitude I want to have while I wait for Him to reveal Himself to me. Paul says that "We walk by faith, not by sight" (2 Corinthians 5:7). Faith is relaxing in His arms, trusting by faith that He has everything under control, has indeed ordained the circumstances in which I find myself, and then knowing that I am right on the schedule He has set for me and my ongoing salvation. He is satisfied with me exactly where I am today on that schedule. 
Yes, you read that right—He is satisfied with me where I am today, whether I am resting in Him or not—and He thinks I am adorable, with all my scars, warts and disabilities. If He were not satisfied with me, wouldn't a sovereign God, who orders all things according to His will, change me?
I am banking on the truth of Matthew 7: "Ask, and it will be given to you; seek, and you will find; knock, and it will be opened to you. For everyone who asks receives, and he who seeks finds, and to him who knocks it will be opened. Or what man is there among you who, if his son asks for bread, will give him a stone? Or if he asks for a fish, will he give him a serpent? If you then, being evil, know how to give good gifts to your children, how much more will your Father who is in heaven give good things to those who ask Him!" (Matthew 7:7-11)
My prayer, while I wait, is, "Open the eyes of my heart so I can see" (Ephesians 1:17) the length and breadth of what happened at the cross—of my sin and of His grace and love for me that covers it all. His promise is that He will, in His own time and in His own way, answer that prayer. Lord, give me the grace to relax in Your everlasting arms and be satisfied while I wait.