The "everyone participates"' type church meeting the Bible suggests, and to which last week's blog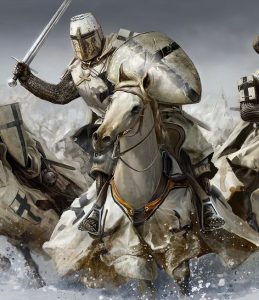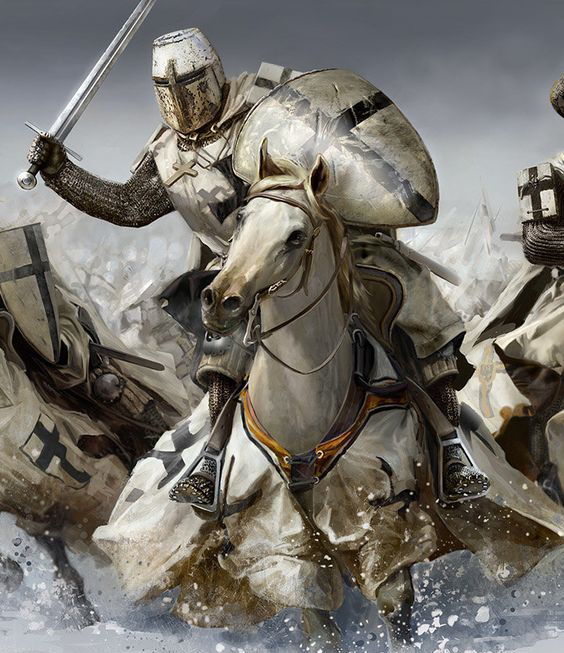 alluded, brings up some obvious questions. The most immediate is "How can a church gathering larger than about a dozen people function like that? That sounds more like a 'home group' to me. Is there a regular church like you're describing?"
Before discussing that issue, let me emphasize, again, the necessary foundation that is always understood as we address all church issues—the gospel of the full-on, unlimited, it-is-finished grace of God. This gospel is the "new wine" Jesus refers to in Matthew 9:17, Mark 2:22 and Luke 5:37, 38; the biblical church we are examining is the "new wineskin" God made to hold it. 
And it is the new wine that always comes first, and it will produce the new wineskin, not the reverse. The new wine of the gospel of grace does not automatically fill the wineskin of the most carefully organized-by-the-Bible church, but the unlimited gospel of grace will eventually produce that biblical church! Once the gospel grips us, we are not satisfied until we are walking in the light with other, like-minded Christians, with all of us having the opportunity to share together what God is doing and showing us in our personal lives.
Do the churches we are attending provide opportunities for both of these essentials to occur? Most of our churches recognize the need to develop close personal relationships in the church, and they provide small "home groups" or some other similar meeting in an attempt to provide that. This is generally because they believe that "if we get the wineskin right we'll have the wine," but it won't work. Obedience never produces faith, but faith always produces obedience.
What if the leadership of my church doesn't understand this "walk in the light" message from 1 John 1:6-10, or the "everyone participates," idea from 1 Corinthians 14:26? What if I, nevertheless, am still open about this gospel and share it eagerly with others. Maybe those who hear with spiritual ears will respond, and we can experience James 5:16 (confessing our sins one to another) together, and our number will grow! Over time, maybe the direction of the church will be affected and it may not be necessary to have to leave to find the relationships that naturally occur in a biblical church.
In a biblical church, after someone contributes something others don't agree with, a discussion ensues. Each side contributes scripture (our final authority) toward finding a solution. Paul encourages us to lovingly stick together in this manner, "…till we all come to the unity of the faith and of the knowledge of the Son of God, to a perfect man, to the measure of the stature of the fullness of Christ; that we should no longer be children, tossed to and fro and carried about with every wind of doctrine, by the trickery of men, in the cunning craftiness of deceitful plotting, but, speaking the truth in love, may grow up in all things into Him who is the head—Christ—from whom the whole body, joined and knit together by what every joint supplies, according to the effective working by which every part does its share, causes growth of the body for the edifying of itself in love " (Ephesians 4:13-16).  
Beautiful! The promise in these verses is that, in a biblical church where all can contribute, we WILL eventually come to unity of the faith. As we all participate, are open as little children to learn, and continue to love one another, regardless of doctrinal differences, this will occur.
However, this type of confidence is impossible if we are not "walking in the light" with one another, confessing our sins together, and if there is no forum for expressing another idea that may not align with church leadership. Let me conclude this posting with a relatively recent personal example.
Due to encroaching age, a few years ago Jill and I had to sell our home in the country, and move to an apartment in the nearby city, Spokane. In the process, we left behind us the church where we had been a part for almost 20 years, the place we learned together many of these ideas I share in this blog.
Relatively soon after we moved, we discovered a wonderful home church to attend. It seemed to be just the church we were looking for. There were about 10 couples, all older and retired, just as we were. They had talented musicians, anyone could share a teaching, no designated leader, etc. One man and his wife in their late 50's were the youngest, and he jokingly called himself our "youth leader!"  We were there for 18 months, and we loved it! They were delightful, wonderful people and very sincere and eager for the Lord.
I gave a teaching 4 times in 18 months, about once every 4 months. I didn't want to "preach at them," as if I were trying to take over the church, because I wasn't. I loved it just like it was. However, my take on the gospel was a bit different than they had heard before, and I could sense increasing uneasiness each time I spoke. 
After the last time, a half-dozen of the men in the church got together with me for coffee, and broke the news that they didn't want me sharing at church anymore. They loved Jill and me, and wanted us to continue to come, but what I was sharing was new to them, and they said, "You just don't know the difficulty many are having." We had heard from them individually that some had adult children who weren't turning out as they had anticipated, but this was never shared at church. I was told that, at this time in their lives, they didn't want to be stretched out of their comfort zones to hear something so different.
Jill and I understood. After prayerful consideration, we realized that this, in essence, would keep us from experiencing essential truth #2—the opportunity to contribute freely to church worship as all others in the church could. We didn't feel we wanted to submit to that restriction in a church that supposedly knew and understood that member participation, including by teaching, was a vital part of their church. We relayed that to the men of the church, and we very sadly left. We realized that it is difficult for older people to continue to learn. We can very easily fall into "retirement mode" rather than "little children mode," even in learning new spiritual truth.
Our two essentials for a biblical church are in place—walking in the light about our sin and all members contributing to the body's growth. As this church grows, what is the structure and government in it that simultaneously grows up with it? That is the topic of next week's post.