The first alcoholic is a friend who is a serious, committed Christian. Her alcoholism is not the drink-every-day-but-continue-to-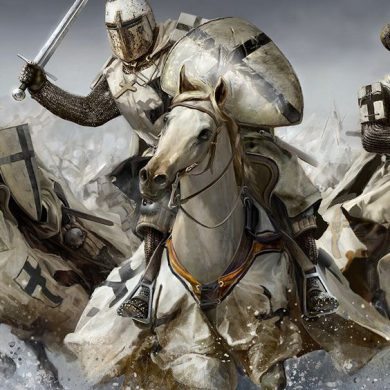 function-normally brand so she can hold down a steady job, as can many alcoholics. Her's is the binge variety. She gets drunk for at least a week at a time, usually longer, and shuts down completely, often ending up in the hospital.
When she is sober, she is positive about her relationship with God, reads the Bible regularly, attends church and shares her faith all over Facebook. She has a great support group who loves her actively.
When she is drunk, however, she drops out of sight. She recently told my wife Jill that she labors daily, drunk or sober, under a load of guilt, defeat, and discouragement that is almost unbearable.
The second alcoholic passed away in 2013 at age 79. From what I have gathered about him, he too was a self-confessed binge drinker, but also an addict, a broken-vowed, ex-Catholic priest, and a divorcee. He was never able to shake his alcoholism. However, this drunk also was the author of some 15 books and was a much-in-demand, internationally-known, public speaker. His preaching of the gospel of the relentless, limitless grace of God that will not be denied has literally touched thousands, if not millions, of people.
Including yours truly. His name is Brennan Manning, and his 1990 book, The Ragamuffin Gospel, had a profound impact on my life. It was my first exposure to a nationally-known figure preaching this grace full-on, without apology.
In Manning's books, he fully owned his alcoholism, never calling it a disease but embraced it as wicked, destructive sin, and always took complete responsibility for his drunkenness and ruined marriage. His ever-present sin was front-and-center in his message, which unfailingly exuded love, joy, power, and victory.
Why the radical difference in these two Christian alcoholics, who have a strikingly similar besetting sin that has unleashed strikingly similar wreckage in their lives, as it almost always does?
Some Christians would say, and some actually wrote after his death, that Manning was no different from many confessed non-Christians who purposely continue to live in sin. Those sinners say that (1.) either "There is no God who will hold me accountable for my sin, or (2) "Besetting sins like alcoholism are too pleasurable and too difficult to give up, so eat, drink and be merry for tomorrow I will die, and I will take my chances on what will happen then."
Manning's critics accused him of holding similar beliefs, which they called "cheap grace" and  "easy-believism," and, shockingly, they were absolutely right! Manning was guilty as charged. However, also shockingly, it is these very convictions that distinguish alcoholic #2, with his love, joy and fruitfulness, from alcoholic #1, with her defeat and discouragement. Let's look at the critic's "accusations" and see if the Bible does not corroborate them as truth.
(1.) "There is no God who will hold me accountable for my sin." Is it not the heart of the gospel that God's wrath and judgment have been poured out on Jesus at the cross, His justice completely satisfied there, and we are set free from it? If that is so, then, yes, it is true there is now no God who will hold us accountable for our continual, ever-present sin. "And He Himself (Jesus) is the propitiation (satisfaction) for our sins, and not for ours only but also for the whole world" (1 John 2:2). Did not God, at that cross, make "Him (Jesus) who knew no sin to be sin for us, that we might become the righteousness of God in Him" (2 Corinthians 5:17)?
Must it not then be true that God is no longer a God of justice but now only a God of love? If not, the most seminal event in all history, the cross, did not accomplish God's objective there—to pay the penalty for the sin of all mankind.
(2.) "Sin is too pleasurable and too difficult to avoid, so 'eat, drink and be merry for tomorrow I will die,' and I will take my chances on what will happen then." The besetting sin of alcoholism is certainly not pleasurable, as Manning had discovered and all such sinners really know, but he did find it "too difficult to avoid." The cottage industry of rehabilitation centers in the world and substance abuse ministries in the church has grown up around addict's attempts to be set free from it in their experience.
Manning never found the freedom from that sin he was seeking. However, he did discover the great, life-changing truth that revolutionized his quest, the one all Christians are on: "You shall be holy: for I the LORD your God am holy" (Leviticus 19:2).
The Lord opened the eyes of Manning's heart to see Galatians 5:1: "Stand fast therefore in the liberty by which Christ has made us free (God is not holding me accountable for my sin!), and do not be entangled again with a yoke of bondage (trying to keep the law of not getting drunk!). If you, Manning, will stand fast in faith, God will be "at work within you to will (to make you want to!) and to do (give you the power to accomplish!) His good pleasure" (Philippians 2:13)!
My job is not to be obedient to the God's law in this life-long journey to reflect God's image. God has a monopoly on holiness-production. My job is to simply trust that He is doing His job as spelled out clearly in the previous verses, no matter the evidence I see daily to the contrary.
Brennan Manning got it, even though God never chose to remove his "thorn in the flesh." His word to Manning was His word to Paul: "My grace is sufficient for you, for My strength is made perfect in weakness." (2 Corinthians 12:9).
He knew there was no "shadow of turning" of God's love for him, even in the midst of his drunkenness. Manning knew that somehow, in the inscrutable mystery of God, He had ordained that besetting sin in his life, as He does all things that happen in His world (Ephesians 1:11), and was using it powerfully, not in spite of it, but because of it. Daddy, change Your world through my weakness.