Let's assume you are in a church that takes seriously its "equipping of the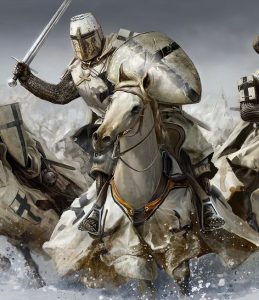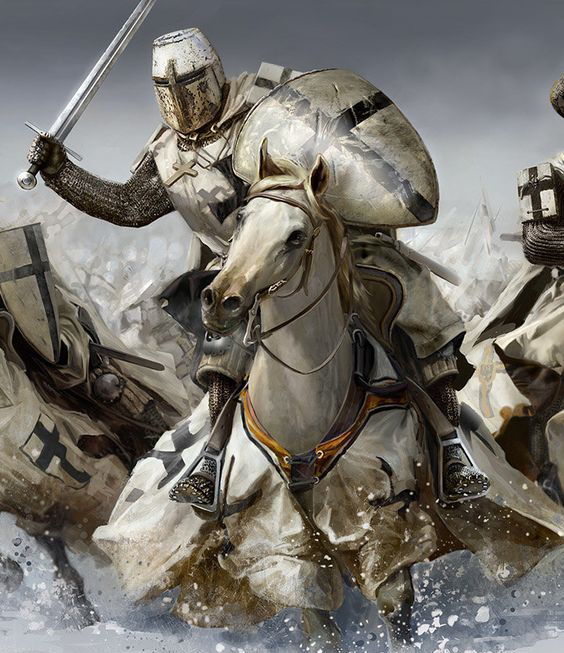 saints for the work of ministry for the edifying of the body of Christ" (Ephesians 412).
Your church actually relies on you as an eager participant when it meets, enthusiastically worshiping the Lord in a biblical fashion. It focuses on regularly and faithfully remembering our complete, permanent forgiveness at the cross, and has taught you to think as a little child who knows that his Daddy loves him, absolutely unconditionally. Church leadership walks, fully and publicly, right alongside their brothers and sisters as sinners, and their example has taught you to do likewise. 
So, you are equipped and ready—for what?. What now?
Unless you know why you have been created, you will remain, focused unconsciously, with your head down, on your progress in your equipping process and not ever see WHY you are being equipped! As we have said many times, our reason for being on the earth, for existing at all, is three-fold and is clearly spelled out in Genesis 1:26-28: 1. Bear His image, 2. Rule over the earth as His vice-regents, 3. Have children to follow in our steps.
This is heads-up, visionary, big-picture stuff. It is the forest, in which we are each an individual tree. As we are being equipped in the church, we are discovering, and beginning to experience, #1—"bearing His image," or learning how to be replicas of Jesus as we live each day. We have learned that this occurs, never by trying to obey God's law (because we can't ever do so!), but by faith alone in the Holy Spirit who lives within us (John 6:28, 29; Galatians 2:20). 
So, how do church members, Mr. Average Joe and Mrs. Norma Normie, get up and face the world on Monday morning? Surprisingly, after all this "equipping," they do not face it as self-conscious "kingdom extenders" trying to "do God's work," but simply as "life-livers!" All they are consciously doing is living their regular, normal lives, changing nothing, but now equipped with a whole new perspective, as they do just what they have always done—exactly what they really want to do!
They go out into the world to be actively successful and productive, "in it," but never "of it"—never captured by its anti-biblical worldview. We go as Jesus prayed to His Father we would go: "I do not pray that You should take them out of the world, but that You should keep them from the evil one. They are not of the world, just as I am not of the world" (John 17:15, 16).
If Mr. Joe Average, who is being equipped in the church, happens to be in authority over others in his job at work, that authority is now being exercised, not as the law of God, which "came by Moses," but as the Truth of God, which, along with grace, "came by Jesus Christ" (John 1:17).
In other words, the law of God, when exercised by one who walks by faith in the grace of God, is now the Truth of God!  This means the workplace mirrors FIRMNESS (the law of God is never compromised) and COMPASSION ("I have to fire you, but I love you and want to help you in any way I can"). This is the way of the kingdom. The kingdom of God  has come to this particular workplace!
This kingdom employer looks at his business either through a window or in a mirror. If his business is a success, he looks at that success out through a window at his employees and gives them all the credit for that success. If his business is a failure, that kingdom employer looks at it in a mirror and sees his own mistakes and takes full responsibility for them and the failure they created, and he repents of those mistakes. This is a textbook kingdom business, reflecting the rule of God in the world!
On the other hand, if Mr. Joe Average happens to be an employee and under the authority of a boss, he knows that "There is no authority except from God, and the authorities that exist are appointed by God" (Romans 11:1), including his boss, whatever he is like. Mr. Average does his very best to work hard and please his employer, trying to make him look good, because when he does this, he is unconsciously making God look good. God's kingdom, over which we rule, is being spontaneously extended through Mr. Average: "And whatever you do, do it heartily, as to the Lord and not to men" (Colossians 3:22).
Of course, we will have contentious, non-Christian bosses, and as their employees, we are going through life as simply "life-livers," completely unaware that we are extending God's kingdom. But whatever the difficulty, we will continue to "Let nothing be done through selfish ambition or conceit, but in lowliness of mind let each esteem others better than himself. Let each of you look out not only for his own interests, but also for the interests of others (even non Christian bosses)" (Philippians 2:3 4).
As we learn to be "other-centered" and put the interests of others above our own, the kingdom flourishes. Placing the interests of bosses, employees and customers above our profits, salary and comfort, we will always be a much-sought-after employee or successful employer!
Our shining example of this way of life is Jesus, living on the earth as the Son of Man. He did not live as the Son of God (though He always was): "…who, though he was in the form of God, did not count equality with God a thing to be grasped, but emptied himself, by taking the form of a servant, being born in the likeness of men". (Philippians 2:6, 7). He lived as our perfect example—as we were created to live, and as we now can live again—knowing that we have been fully and finally redeemed and are indwelt by the Holy Spirit..
This is a brief glimpse into the daily life of the church-equipped Mr. Joe Average, as he lives "in the world but not of it. Next week we will look at how Mrs. Norma Normie, an equipped woman, is a "life liver" in the kingdom of God as well.