Just after Jill and I were married, a family friend, who appreciated the campus ministry in which I was involved at the time, died and left me $10,000. As a  newly married,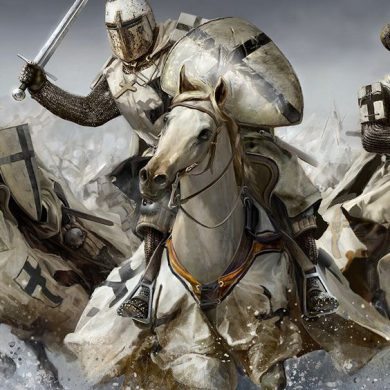 30-year-old campus evangelist with a degree in chemical engineering, I was completely ignorant of what I might do with such a substantial (at the time!) nest egg. 
My father had never discussed anything about investing with me. He had been a salaried, very frugal, geophysicist, working for an oil exploration company, who had suffered through the depression. He was completely ignorant about the subject of money past saving some from each pay-check and putting in the bank, which he did monthly. 
Fortunately (I thought at the time), I had a friend who was a stock broker specializing in commodities, and he told me how, using the principle of leverage, he could multiply money in short periods of time, so I gave the money to him to invest in the commodities market for me. As the price of commodities went up, the leveraged money doubled quickly, and I had indeed doubled my money after a month. 
I thought I had found the path to wealth—"pork bellies and soybeans"—until  the weather took a dramatic, unseasonable ("first time ever"), turn in the midwest, and the price dropped. The leverage principle, I discovered, works equally powerfully in reverse! I lost all my money—every bit of my $10,000 nest egg!
Over the years, after that inauspicious beginning, my investments have been less than stellar: oil wells, marinas, California real estate, etc. have all proven to be failures for me, to one degree or another. As one friend with the same disability as mine says, "I found a great investment! I only lost 10%!" Although I have demonstrated that I know nothing about how to make money, I have become an expert in not spending it!
Later in life, I discovered that there is a much more valuable treasure that I can leave to my children and grandchildren that they can in turn pass along to their own children. This is an immaterial treasure that is not initially recognized as being the treasure that it actually is. Only by thoughtful experience does it become obvious. Then it becomes like a flashing red beacon that any observant, thinking person cannot miss.
However, most of us didn't inherit this treasure from our own parents ourselves, leaving us, to one degree or another, handicapped as we live our lives. I suffered from not having a father who could teach me about investing, I therefore didn't teach my children, and they have had to learn this on their own. Most of us suffer from what our parents didn't know. As a result, our families are being severely affected and our nation is declining precipitously. 
 What is this mysterious, elusive inheritance? It is available to us all, to pass on to our children, leaving them with a more satisfying, enjoyable and valuable inheritance than infinite material wealth.
---
We have seen over the last two weeks what the Spirit will do in our lives as our minds are renewed to trust Him like a little child trusts his Daddy for everything. As we do so, how will that affect the inheritance we leave our children?
First, the Spirit will awaken a new eagerness to be involved more fully in the parenting process. Yes, God has given husbands, as well as wives, responsibility in the branch of His kingdom that is the family. For men, the foundation for fulfilling that responsibility is, after loving and leading their wives (Ephesians 5:25), to "bring (their children) up in the training and admonition of the Lord. " This involves three necessities that, I believe, form the very essence of the inheritance a man leaves to his posterity.  
1. To love my children with agape love. This love does not change when my child is rebellious, disobedient or antagonistic. This love just is. It is the very definition of God Himself: "God is love" (1 John 4:8)—and it is only available to me because it "has been poured out in (my) heart by the Holy Spirit who was given to me" (Romans 5:5). Learning to live by faith, with my hand in Daddy's, activates that love.
2. To always uphold biblical standards with my children, never compromising or allowing them to make excuses for failure. The kingdom of God functions by the law of God in the Bible, never by expediency, convenience or cultural norms. This kingdom combination of Compassion and Firmness is a rare commodity in the Christian community, but forms the heart of a parent's inheritance he is leaving to his children.
3. To live in daily repentance, always ready and eager to repent for my ever-present sin. This flies in the face of current teaching that sweeps sin under the rug, tells us that, although we still sin, we are  no longer defined as "sinners" but only by our relationship with God. So, we can minimize or ignore our sin.
However, David said, "For I acknowledge my transgressions, and my sin is always before me" (Psalm 51:3), and "Search me, O God, and know my heart; try me, and know my anxieties" (Psalm 139:13). 
Paul called himself "less than the least of all the saints" (Ephesians 3:8), "Christ Jesus came into the world to save sinners, of whom I am chief" (1 Timothy 1:15), and "He (God) said unto me, 'My grace is sufficient for you: for my strength is made perfect in weakness.' Most gladly therefore will I rather glory in my infirmities, that the power of Christ may rest upon me" (2 Corinthians 12:9).
James instructed us to "Therefore, make it your habit to confess your sins to one another and to pray for one another, so that you may be healed."
So, although it is true that our identity in Christ defines who we are, we remain, while still in this "body of corruption," wicked sinners. Luther summed it up perfectly with one of his most profound teachings: we are "silmul ustes et pecator"—simultaneously saint and sinner.
These three truths are the hidden source of whatever inheritance we will leave to our children. Will it be love for others as they were loved in their family, a respect and a desire to follow God's law, and a willingness to look at themselves and repent just as they watched their parents do? Without growing up in these truths, they will struggle in life, never having experienced God's love as a child, never being held accountable for their failures, and never having to face their sin and repent, because they never saw it modeled. 
Men, the ball is in our court. Which inheritance will I leave to my posterity? I must face the fact that I am a failure at loving my family unconditionally and while doing so, holding them accountable. This is Compassion and Firmness—the way of the kingdom of God. If I want to begin to lay up the former inheritance for them and not the latter, I will begin with #3: "O Lord, I am a sinner, a failure in my family, and I repent. I trust You to open my eyes and show me how to walk in my family with Compassion and Firmness. Amen"