The following was penned by Steve Goodier in Joy Along the Way (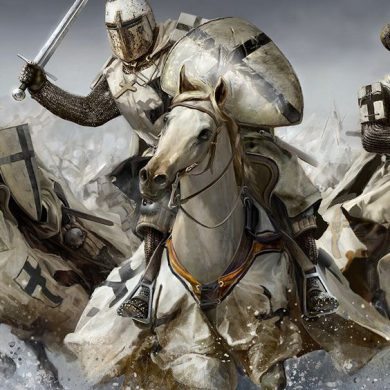 2000). It's called, "Affirmation for the Day." Read it thoughtfully and then we'll discuss it. Goodier writes:
  "Ralph Waldo Emerson has accurately said, 'One of the illusions of life is that the present hour is not the critical, decisive hour. Write it on your heart that every day is the best day of the year.'
     "Today is an important day. That problem you solve, that decision you make, that time you enjoy can shape your whole life. The way you and I approach today, and each day, is crucial. Our lives are built by a series of days like today."
     "I discovered an affirmation that can help in living each day fully:
— Today I will live through the next 24 hours and not try to tackle all of life's problems at once.
— Today I will improve myself, body, mind and spirit.
— Today I will refuse to spend time worrying about what might happen if…
— Today I will not imagine what I would do if things were different. They are not different. I will  do my best with what resources I have.
— Today I will find the grace to let go of resentments of others and self-condemnation over past mistakes.
— Today I will not try to change, or improve, anybody but me.
— Today I will act toward others as though this will be my last day on earth.
— Today I will be unafraid. I will enjoy what is beautiful, and I will believe that as I give to the world, the world will give to me.
     Whether these are the best of times or the worst of times, these are the only times we've got. Live each day fully, and you will look back on a life that made a difference."
When I read this, I was inspired! What a list of wonderful affirmations! However, as I thought about it I realized that almost everyone who reads this will fall into the same trap, fall for the same siren song, and believe the same lie that I just did. Did you spot it?
---
"Yes, you can do it!" is the lie. No one would disagree that these are godly, biblical, affirmations that we would do well to absorb and follow. All would agree that they are worthy goals, we should be aware of them every day, and we and those around us would profit immensely if we could achieve them. However, the more perceptive and self-aware among us, though they may not admit it to themselves, know that they can't live this way no matter how many affirmations they recite daily. These wanna-be Pharisees live as discouraged, defeated, fearful believers, trying desperately to solve their problems with human, worldly solutions and may eventually give up altogether. 
Meanwhile, the true Pharisees (of whom I am a charter, card-carrying member) believe that we are already on the road, have even made significant progress, and, given enough time and effort, we will be wonderful, in-the-flesh examples of these statements.
However, we don't see the pride involved in that very thought. To think that we could actually, in our hearts, perform any of those righteous acts is a denial of the fall and Paul's analysis of its results—"None is righteous, no, not one…no one seeks for God…All have turned aside…no one does good, not even one" (Romans 3:10-12). 
Yes, Paul even says that living by trying to keep the wonderful, perfect law of God, from which these affirmations come, doesn't make us more like Him, but actually makes us more sinful! "For while we were living in the flesh (living by the law), our sinful passions, aroused by the law, were at work in our members to bear fruit for death" (Romans 7:5).
So, when I first read these affirmations, I bit again and misused the righteous, holy, perfect law of God, just like I always do—using it as a scrub brush to try to improve myself rather than as a mirror to show me my ever-present sin. 
What I forgot was what happened at an event in time that was the focal point of all history—the cross of Jesus Christ. There, 2000 years ago, the sin of mankind was forever judged (scrub brushes no longer needed!) and forever done away with as mankind itself was crucified and died on that cross in Christ as well, and then raised with Him on the third day.  
This signified a huge paradigm shift for all mankind. On that day, the law of God became no longer a law that condemns me before God, but now a promise to me from God—a promise of what He will do in my life! 
"For what the Law was powerless to do in that it was weakened by the flesh, God did… so that the righteous requirement of the Law might be fulfilled in us, who do not live according to human nature but according to the Spirit" (Romans 8:3, 4). 
This is a promise from God: the righteous requirement of the law, such as those affirmations, will be fulfilled naturally, spontaneously and unconsciously "in us," never "by us," but by the indwelling Holy Spirit as we learn to walk by faith. 
Daddy, You love me! No matter how dirty my face as I look in the mirror of Your law, You love me, and are busily at work, even as I write this, cleaning me up as I learn to walk more consistently by faith. Remind me every time I think I can do your work, just as I did when I first read these wonderful affirmations, and remind me again that my job is to simply put my hand in Yours and trust You alone to make me holy. I know You are completely satisfied with the job You have done so far in my life, but You are not through. You have me right on schedule!