A much publicized feminist fiction today is that wives will be limited, hindered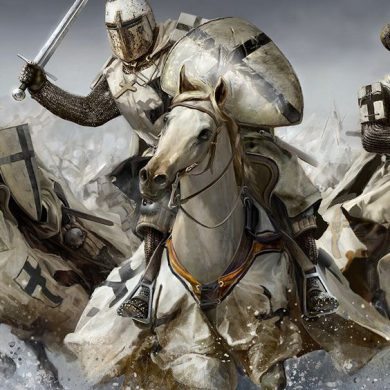 and will suffer as indentured servants if they become stay-at-home moms. The final nail in the coffin to bury this myth is Proverbs 31:10-31. This proverb begins by describing what a biblical wife means to her husband in the role to which God has created her—to be his helpmate in the ruling task to which God has called him. "Who can find a virtuous wife? For her worth is far above rubies. The heart of her husband safely trusts her; so he will have no lack of gain. She does him good and not evil all the days of her life" (vs. 10-12).
Proverbs 31 was written several hundred years before Christ to people living in a culture far different from 21st century America. Much of what this composite, ideal homemaker did is not necessary today because of our modern technology. Her servants have, of course, been replaced by electrical appliances, so her administration and organizational skills are necessary only for herself and her children, as she trains them to take responsibility, and organizes her own activities.
However, the spiritual principles presented in this chapter are timeless, and are as applicable today as when they were written. The foundational unit in the kingdom of God, and in society as a whole, is still the family, just as it was in ancient Israel. In order for the family to function as an expression of that kingdom, its divinely ordained authority structure must be observed. All family members operate within God's prescribed parameters. 
The concepts laid out in Proverbs 31 allow women to do just that—live life within the boundaries that God says will produce the very maximum degree of fulfillment. As in every other situation in life, if we think we have a better idea of how married women should function than God does, we follow it at our peril.
I am going to hit the highlights of this chapter by investigating what a Proverbs 31 woman does, in 21st century America, by topic rather than verse by verse, and the first category that we will look at this week is "clothing her family."
(vs.13)  She seeks out wool and flax, working with eager hands. 
(vs. 21, 22)  She is unafraid of winter's effect on her household, because all of them are warmly clothed. She makes her own clothing, and dresses in colorful linens and silks.  
All the work required to clothe a family in biblical times is, thankfully, unnecessary today. Finding raw materials, making cloth from them, and then sewing the actual clothing by hand, as the Proverbs 31 woman did, has been replaced by merely going on line or going to the store and purchasing the needed items. While probably not demanding as much time or skilled labor, this is not as easy as it sounds to most men.
Women are often the butt of jokes because they always seem to be shopping, either online or in the store, as if shopping were a pleasurable event that everyone loves to experience. But that is the case only if money is no object. For most women, it is necessary to shop, not simply buy, and shopping is very time consuming. It means finding the very best clothes available, in terms of quality and attractiveness, at the best possible price, considering family budget constraints.
So, shopping is a complicated job, and this is only the beginning!
---
The virtuous woman outfitted her whole family. I believe that a woman is generally more concerned with dress than a man, and needs to take the responsibility to see that all her family is as well dressed as possible. That does not mean that other family members do not have an interest in their clothes, or do not go shopping on their own, but the wife needs to make it happen if necessary. If the husband is not interested in clothes, or has no feel for dressing appropriately, his wife must help him.
As our family was growing up without the benefit of the internet, Jill would periodically take each of us shopping, determine what we needed to fill out our wardrobes, and help us with selections. The children always loved those shopping trips, and I always hated them, as I still do. I like to be dressed well, but I detest the process. I know spending money on clothes is necessary, but I hate it.  I always enjoy wearing the new clothes, but Jill generally has to badger and cajole me until I finally give in and go. When I realized that Jill was just doing her God-ordained job, my attitude improved.
Some women are masters (Jill is one of those!) at dressing their families on a shoestring, if necessary. They rarely buy any items not on sale, and know all the best stores for bargains or the stores with the lowest prices online. Value Village or Goodwill can be gold mines, but thrift stores demand a lot of shopping to find the best deals. These women have taken seriously their charge to clothe their families in the best possible way, and still stay within their clothes budget.
If the family financial situation improves, and the family clothing shoestring is no longer necessary, the husband makes that determination, with the counsel of his wife. I believe it is always wise for a husband to give his wife a certain amount of money each month that he determines is sufficient for her to manage in order to meet household needs, including clothes for the family. He trusts her with that money, assuming she is willing and able to follow his economic policy, allowing her to spend it as she deems appropriate, and doesn't try to micro-manage her expenditures. Remember, "The heart of her husband safely trusts her." 
However, if she still struggles with submitting to her husband and wanting to please him in the area of money, some micro-management may be necessary. If the husband did not learn to handle money properly as a child, and cannot budget his income successfully, the church can be available to help him in this crucial area, either with financial seminars or personal counseling.
Before we leave the realm of clothing, let me make one more comment. The virtuous woman herself, not just her family, was well clothed. A homemaker, in order to get done all she must do, needs a degree of self-discipline. She, in a sense, is her own boss in the short term, accountable to her husband ultimately. A part of that discipline is getting dressed each day just as if she were going out of the home to a job. She will not wear a business suit, but she needs to dress with pride. Every morning I am excited to see how Jill is dressed as we each engage in our separate tasks for the day. In God's eternal plan, the homemaker she represents is the most important profession a woman can enter. 
One of the clichés about homemakers is that they are lazy, sloppily dressed, and lay around watching soaps and eating bon-bons all day. Dressing as well as possible, considering the tasks at hand for the day, communicates a confidence that homemaking is God's first calling for wives.
Next week we will look at "food preparation" as task #2 in a homemaker's job description.