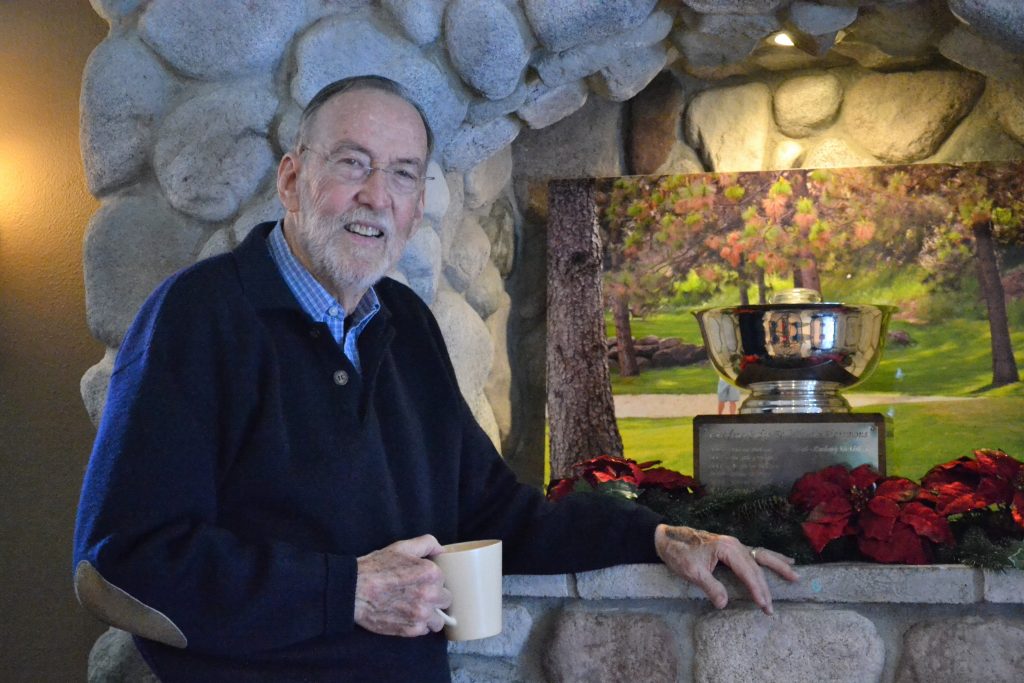 My books fall readily into two categories: those that proclaim God's law—what God calls us to do—and those that proclaim God's grace—what He has already done.
357 pp., $24 ($20 five or more), $5.00 S&H per book; multiple copies by arrangement. eBook – $14.00
This book is a compendium of family life as taught in the Bible, covering the waterfront from developing a biblical philosophy of family to roles of husbands and wives, the biblical perspective on sex, finding a spouse, and training and raising children. It is an excellent reference work for families as they progressively face each of the issues addressed.
Testimonials for The Family, God's Weapon for Victory:
"This book is a bit like Narnia's Aslan—it is not safe, but it is good. Be prepared to have your tender toes stepped on and your cherished assumptions challenged. This is not just another book on the family. Instead it is a book of profound biblical truths and straightforward practical counsel. This book will prove to be of immeasurable help to families in these troubled time in which we live. I highly recommend it." – Dr. George Grant, Author and Director, King's Meadow Study Center.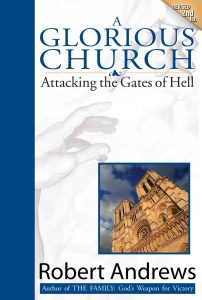 286 pp., $20.00 ($15.00 five or more), $5.00 S&H per book; multiple copies by arrangement. eBook – $12.00
Why does the 21st century church seem to lack the power that characterized the New Testament church? Why do abortion, sexual perversion, divorce and other cultural indicators tell us that that our society continues its downward spiral, yet church attendance remains high with over 70% of the population in America claiming to be affiliated with some church? Could it be that Christians need to investigate more carefully what the Bible says about the church, and then actually put what they discover into practice?
Testimonials for The Church – Attacking the Gates of Hell
"I admit that it would be difficult for me to believe that the kind of church Robert Andrews describes in A Glorious Church could truly exist, except for the fact that I have been a part of it. By God's grace, what my family and I found in the church whose framework is herein outlined was nothing like my past church experience. In the nearly three years my family spent as members of Christ Reformed Church in Colville, Washington we experienced the work of the Holy Spirit through His people in an effortless, natural flow of service that washed us in prayer, encouragement, correction and chastisement, the selfless sacrifice of time, and fellowship of greater depth than we had ever known. We saw a congregation take to heart the scriptural concept of church as more than a Sunday morning activity, but rather the focal point of all life. This church changed our family irrevocably." – Scott Forrester, schoolteacher, Seattle
73 pp., $12.00 ($9.00 five or more), $5.00 S&H per book; multiple copies by arrangement. eBook – $6.00.
What does it mean for Jesus to be King over all other kings and Lord over all other lords today? It would seem that "king" must imply some aspect of governing. Most evangelicals think that means nothing more in this life than "ruling" in our hearts over other attractions and influences. Is that true? Most Christians unconsciously think it is.
201 pp., $20.00 ($15.00 five or more), $5.00 S&H per book; multiple copies by arrangement. eBook – $12.00.
Jesus came to earth as God's representative announcing His Father's love and unconditional forgiveness. There was nothing for His listeners to do to obtain God's forgiveness—no commitment to make, no new leaves to turn over and no vows to "never do it again." Jesus said God's forgiveness was absolutely free.
Testimonials for The Scandalous Gospel of the Grace of God
"The biggest issue in this book, as my small group discovered as we studied it, was the concept that we must DO NOTHING to receive God's grace. WHAT?

No being nice to others to gain points

No scheduled church activities we MUST attend

No list of things to accomplish before payback, I.e. The forgiveness of our sins…………….HOW SCANDALOUS!

TRUST IN GOD…….that's it.

"But you MUST have to do something, don't you?"

NOPE. NADA. SIMPLE FAITH is all you need.

The longer I am away from my small group, the more I need to be reminded I need do NOTHING. No judgment of issues and then making "good decisions"….just Simple Trust in a God who loves me no matter what and has forgiven all my sin.
IN REALITY it all boils down to: YOU DON'T HAVE TO CLIMB THAT LADDER OF PERFORMANCE…Throughout the book, we are constantly reminded of the "OLD MAN" in us…and the Scandalous Gospel that has overcome him." – Mitch L., Atlanta
212 pp., $20.00 ($15.00 five or more), $5.00 S&H per book; multiple copies by arrangement. eBook – $12.00
The apostle Paul says that "the gospel is the power of God unto salvation, to the Jew first, and also to the Greek" (Romans 1:16). If that is true, why does the church today seems to be so powerless, making such little impact on the culture that surrounds her? Could it be that the gospel she preaches is not the same one preached by Paul? Obviously, if the church is to become again a history-changing force like the New Testament church, she must preach the same gospel.
109 pp., $15.00 ($10.00 five or more), $5.00 S&H per book; multiple copies by arrangement. eBook – $7.00
What does God expect of me as a Christian? When I find out what He expects, how can I find the power to do it? What are the results when I fail to do what He expects? How can I mature in my faith in Jesus Christ?

Testimonials for Sanctification – Experiencing Salvation from Sin
"I never thought at the time about putting grace and sanctification together! Never knew they could be put together! To see that for the first time puts so much relief in my heart that I cried REALLY hard as I read your book. Thank God! I CAN be sanctified. I AM sanctified! God continues to give me grace and that alone sanctifies me!" – Sarah P., Oregon
227 pp., $20.00 ($15.00 five or more), $5.00 S&H per book; multiple copies by arrangement. eBook – $12.00
When the Holy Spirit is not ignored today, He is invariably the subject of much controversy. If Christianity is indeed primarily an experience with the living God, as Paul discovered on the road to Damascus, and we know the reality of God in our lives by the Holy Spirit, Satan would be very well served if he could muddy the waters as to our understanding of the Holy Spirit. I believe he has done so.
63 pp., $12.00 ($9.00 five or more), $5.00 S&H per book; multiple copies by arrangement. eBook – $6.00
One unquestioned presupposition that the vast majority of Christians have is that God will send His enemies, those who have not trusted in Jesus in this life, to everlasting torture in hell. It does not dawn on us that Jesus tells us to "love your enemies, bless those who curse you, do good to those who hate you, and pray for those who spitefully use you and persecute you" Matthew 5:44) while God is doing just the opposite. That makes God the quintessential hypocrite—telling us to do one thing while He is doing the exact opposite!
Testimonials for Limitless Grace – A New Look at Hell
"Until I heard the ideas presented in Limitless Grace, I had always struggled to reconcile two disparate views of God and his nature. My experience testified to a God who is thoroughly redemptive, merciful, and tenacious in his determination to save sinners (sinners like me!), while my intellectual understanding of God's nature was shaped by the doctrine of eternity I'd been taught since childhood. This book gave me the courage to ask those lurking questions I'd always been afraid to ask, and I was surprised to find that the answers I discovered brought harmony to the dissonance between my heart and mind. This revelation truly changed my life, and my trust in God's goodness, his love, and his provision and care for his children and his creation is no longer colored by fear of the proverbial other shoe dropping, but instead has grown into certainty that death is truly swallowed up in victory!" – Jenny Anne M., Spokane, WA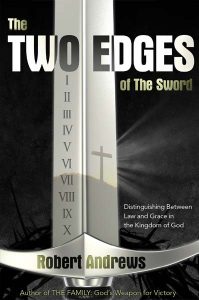 168 pp., $20.00 ($15.00 five or more), $5.00 S&H per book; multiple copies by arrangement. eBook – $12.00
The word "theology" conjures up visions of coma-inducing lectures on arcane, philosophical concepts that have nothing to do with daily life. That's a pity, because true theology is nothing more than finding out what God is really like. How can that be boring?


Autobiography
My Spiritual Journey – 210 pp., $20.00 ($15.00 five or more), $5.00 S&H per book; multiple copies by arrangement. eBook – $12.00.
This book is a look back over the 78 years of my spiritual journey, highlighting the ten distinct theological camps where I pitched my tent for extended stays along the trail. It includes an honest, candid evaluation of each camp and the lessons I learned. Looking back, the trail included some seemingly wrong turns and the apparently dry swimming pools into which I jumped head-first (from the high board. no less!). Eventually,at each camp I discovered that I had not yet arrived at the City, so I packed up and moved on. However, I can now see clearly that each camp was indispensable. At every stop God added treasure to my life that makes up the permanent fabric of who I am today.